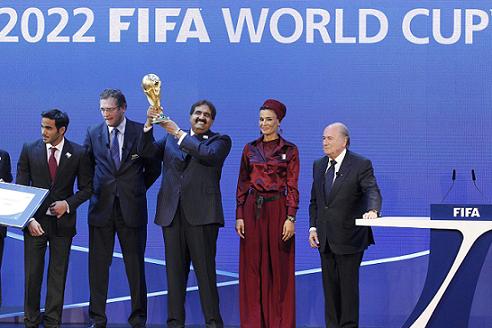 Head of the World football governing body Gianni Infantino Thursday said majority of member-countries of FIFA are favorable to enlarge the number of teams to play in the FIFA world Cup in Qatar in 2022 to 48 but added that the final decision will be made in March.
"We gathered the opinions as well of our members, the federations," he told reporters.
"So far, of course, the majority are in favor because 16 more teams participating not only means that 16 more countries will have World Cup fever, but 50 or 60 countries will be able to dream of qualifying for the World Cup," Reuters quoted him as saying.
"Whether it is feasible or not is a different question."
FIFA looks to expand the number of teams for the 2026 world cup to be hosted by the US-Canada-Mexico trio to 48 countries.
Initially, Qatar will stage the 2022 tournament with 32 teams.
Infantino, though believing that FIFA can introduce the 48-team change as of 2022, doubted Qatar's ability to host the new formula and suggested that some of the matches could be moved to neighboring countries.
"Is it feasible to do it only in Qatar? Difficult probably," he said.
"Is it feasible to have a few games played in neighboring countries? Maybe this is an option."
"Of course, I'm not naive enough to not know and read the news, and what's going on, but we are in football not in politics and in football sometimes dreams come true."
The Gulf country is currently locked into diplomatic crisis with neighbors led by Saudi Arabia.
Doha has been facing an unprecedented sea/air/ground blockade imposed by Saudi Arabia, United Arab Emirates (UAE), Bahrain and Egypt since June last year over claims that it supports terrorism and is close to Iran.