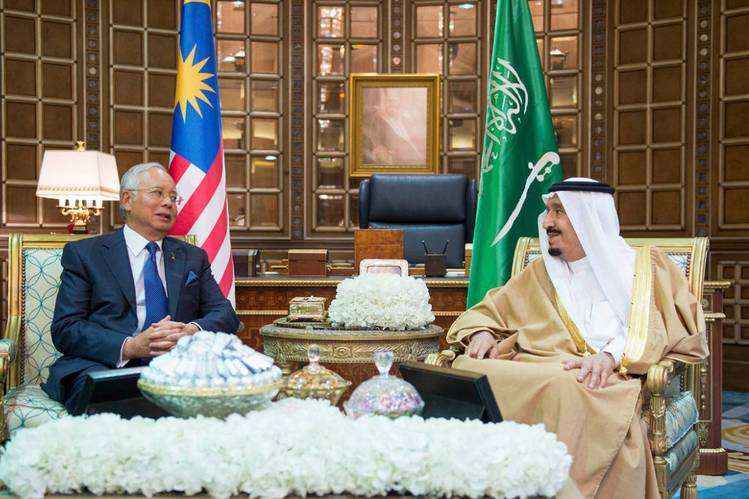 The Malaysian government has closed down the Saudi-funded anti-terrorism center, in a new move underlining the new government's intents to move away from claws of the Middle East major power.
Mohammed Sabu, Malaysia's minister of Defence, Monday announced the closure of King Salman Centre for International Peace (KSCIP), London-based Middle East Eye reports.
The move, the media says came following lawmakers questioned the purpose of center funded by Saudi king Salman. The Saudi monarch gave money for the construction of the center during his last year trip to the Asian country, during the tenure of ally and former Prime Minister Najib Razak.
The center has originally been set up "to combat terrorist threats and the spread of propaganda and ideologies bandied about by the extremists and the terrorists" but lawmakers fear the center it will attract retaliation from terrorist group against Malaysia.
The latest decision is the second major anti-Saudi move taken by authorities since assuming office in May. Sabu told state-run news agency (MNNA) in June that Malaysia would pull out forces from Saudi Arabia. Najib sent troops to Yemen in 2015 to help withdraw Malaysian citizens stranded in the Middle East country now torn apart by fighting opposing Yemeni force of President Mansour Hadi backed by a Saudi-led coalition and Iran-backed Houthi rebels.
The closure, Najib on Tuesday said, will anger Saudi Arabia because the center was a generous gesture from king Salman himself who chose Malaysia over other countries in the region.
"It's not something we planned. It was planned by the Saudi government, by King Salman himself. That's why it was named after him," he told reporters.
"They chose Malaysia, compared to many other nations. So we are rejecting help from Saudi, a nation that has a very good relationship with Malaysia."
The former Riyadh-backed Prime Minister lost May elections to Pakatan Harapan coalition. He is being sued for stealing a total of $7.5 billion of funds from the country's coffers. He was indicted for corruption in July.