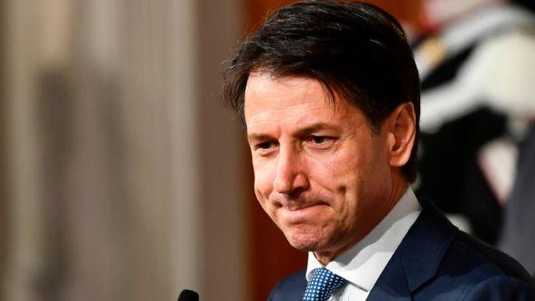 Italian Prime Minister Giuseppe Conte Wednesday said his country is not seeking any expansion or influence in Libya as Rome gears up to host an international conference in November to bring stability to the North African turned lawless since the fall in 2011 of Muammar Gaddafi's regime.
"The fundamental interest lies in achieving stability in Libya, and we in Italy do not have any aspirations for domination and expansion in this country," Conte is quoted as saying in statements aired on Italian state TV channel.
"Libya is of strategic importance for Italy for historical, geographical, and political reasons. Also, the migration routes that cross Libya are targeting Italy. That is why we have a major interest in relations with this country."
Italy is trying to overtake France in Libya which has become a divided country with two separate administrations; Government of National Accord (GNA) of Tripoli backed by the UN, on one hand and Beida-based administration supported warlord Khalifa Haftar who is supported by several countries including Russia, the United Arab Emirates (UAE) and Egypt.
The oil-rich country slid into mess since 2011, following the removal of former ruler Muammar Gaddafi in a NATO-backed revolution.
France gathered under the auspices of President Emmanuel Macron, on two occasions, protagonists of the Libyan crisis to cobble together agreements including the organization of elections in December. The agreements have remained fruitless.
Conte last month met in Washington with US President Donald Trump to seek America's endorsement for a major international conference in Rome that will to work on a roadmap that will help end chaos.
Italy has become the major destination target for thousands of migrants who cross the Mediterranean daily in view of reaching other European countries. Conte's anti-migration cabinet has vowed to curb the arrivals and has already refused to welcome hundreds of refugees.
The Italian leader also stressed that calls for December elections in Libya proposed by agreement reached by Libyan protagonists will not solve lawlessness in the North African country.
"We are aware that if we accelerate elections (in Libya), we will not achieve real stability. Therefore, we need gradual progress," he said.