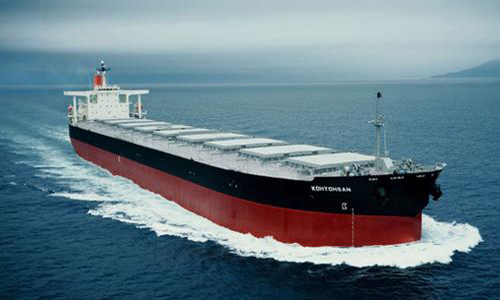 Saudi Arabia Wednesday said it will continue supplying oil to clients in Canada despite ongoing diplomatic crisis in which Riyadh said will not accept mediation.
The Saudi Energy Minister Khalid al-Falih said oil delivery to clients will not be affect despite the kingdom Sunday decision freezing trade and transaction with Canada.
"The current diplomatic crisis between Saudi Arabia and Canada will not, in any way, impact Saudi Aramco's relations with its customers in Canada," he said.
The overseer of the kingdom's oil in the statement also said political considerations do affect petroleum supplies.
Ties between the Gulf most powerful country and Canada have gone cold since Sunday after the Sunni kingdom blasted a statement by the Canadian foreign ministry calling for the release of all civil rights prisoners among whom dozens of women who campaigned against the ban on women's rights to drive and the imposed male guardianship.
Hundreds of dissents including clerics, journalists are squatting in Saudi prisons. Dozens of them according to rights groups have been arrested on bogus charges against a backdrop of seeming openness of the most conservative Arab country in the world under the leadership of Crown Prince Mohamed bin Salman who is the kingdom's de facto ruler.
Riyadh also hit back Canada with several measures including banning the Canadian envoy to return and recalling its own ambassador and suspending on Tuesday all educational programs between the countries in a move that will affect over 7,000 Saudi students getting trained in the North American country.
Bilateral trade between Canada and Saudi Arabia is worth nearly $4 billion a year. Canadian exports to Saudi Arabia were about $1.12 billion in 2017, or 0.2 percent of the total value of Canadian exports, Reuters reports.
Wednesday, Saudi Arabia's top diplomat Adel al-Jubeir ruled out any mediation after it emerged that Ottawa would turn to Saudi ally the United Arab Emirates (UAE) and Britain to help diffuse the crisis. Jubeir also insisted that Canada fixes its "biggest mistake" while adding that the kingdom was considering implementing more measures to protest against what it deems interference by Canada into its domestic affairs. The U.S., has declined to help patch up the crisis but called on the two countries to find a way out.
Canada has reiterated its support for civil rights activists in the kingdom but seemed Wednesday to tone down its stance. Prime Minister Justin Trudeau Wednesday said he does not want to cut ties with Saudi Arabia that he described as country of great influence. He also added that Riyadh has made progress in the area of human rights.
Also, A lawyer for a Saudi asylum seeker in Canada told Reuters that he Ottawa has suspended under the influence of the United Nations, the deportation of his client. Stephanie Valois in an email told the news agency said that her client who she requested not to be named for safety reason has been admitted to a hospital in Quebec on stress-related reason. The man reportedly crossed into Canada from the United States earlier this year, with his wife and two sons.
A letter from the U.N. human rights committee called on Canada to halt the man's deportation until the committee could make its own decision on the case, Reuters reports.
The man was scheduled to be flown back to Riyadh on Wednesday. Canada deported 30 people last year over 362 refugee claim cases.