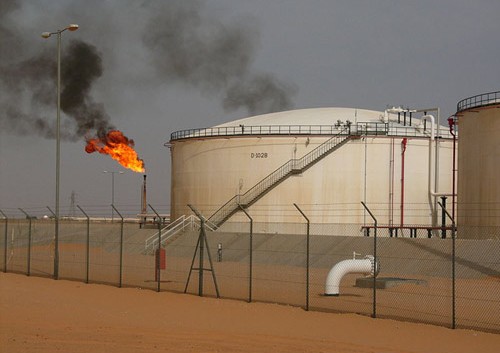 Qatar's economy continues to successfully adjust to lower hydrocarbon prices, despite the "diplomatic rift" weighing on the outlook, the IMF said in a statement Wednesday.
"The direct economic and financial impact of the diplomatic rift between Qatar and some countries in the region has been manageable," said the statement following the Executive Board's conclusion of the Article IV consultation with Qatar.
"Nonhydrocarbon real GDP growth is estimated to have moderated to about 4 percent in 2017 due to on-going fiscal consolidation and the effect of the diplomatic rift." As for its near term growth, GDP for 2018 is projected at 2.6 percent and inflation is expected to peak at 3.9 percent in 2018, the statement added.
"The availability of significant external and fiscal buffers and the strong financial sector should enable the country to withstand downside risks, including lower-than-envisaged oil prices, tighter global conditions and an escalation of the diplomatic rift," it said.
Thanks to domestic and external financing, the fiscal deficit is estimated to have narrowed to about 6 percent of GDP in 2017 from 9.2 percent in 2016, the IMF said, adding that "the current account is improving in the context of increased oil and gas".
The Executive Directors "noted that considerable buffers and sound macroeconomic policies have helped Qatar successfully absorb shocks of countries in the region".
However, the Directors recommended, "further enhancing the medium-term fiscal framework with a clear medium-term objective" and "improvement in the reporting of fiscal accounts would strengthen accountability, transparency, and policy effectiveness".