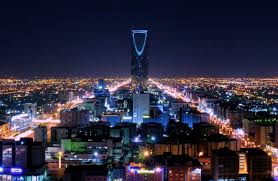 Saudi Arabia will invest $64bn in its entertainment sector during the next decade, part of its drive to overhaul the sector in a bid to offer its citizens alternatives to UAE and Bahrain.
In a modernization drive ushered by Crown Prince Mohamed Bin Salman, the head of the General Entertainment Authority said 5,000 events were planned this year alone, including shows by Maroon 5 and Cirque du Soleil.
"We are already building the infrastructure," Ahmed al-Khatib said, adding that ground had been broken for an opera house.
He said hundreds of new companies had sprung up over the past year, registering for licenses to take advantage of the budding sector.
"God willing, you will see a real change by 2020," the entertainment chief said.
The decision is part of "Vision 2030" spearheaded by the Crown Prince with a view to "open up the country, diversify the economy and make the Kingdom a global destination for business and tourism."
Recently, Vue International has signed deals with Saudi partners to lift the curtain on cinemas after a 35-year ban.