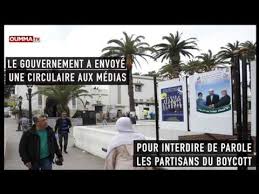 Algerian voters will go to the polls on 4 May to elect a new parliament but they have shown so far very little interest in these elections amid uncertainty over the health of the country's ailing president, dwindling oil revenues, growing social resentment and instability on the borders with neighboring countries.
The election campaign was dull and lacked a lively debate between candidates on issues of major concern to voters such as austerity measures imposed by the government following the drastic fall in oil revenues.
To keep up its books balanced, the authorities of Algeria, member of the OPEC cartel, have decided to cut spending. They have also increased the price of subsidized fuel and electricity, raised taxes and frozen public sector hiring, all moves that prompted widespread social unrest.
The country's dinar currency has also plummeted against the U.S. dollar and the Euro, hitting the bottom due to the 50 pc fall in the oil revenues. Algerian people have already started feeling the impact of the depreciation of the dinar as foreign products have become increasingly out of their reach.
Soaring living cost is fueling Algerian anger in a country where the unemployment rate sits above 10 pc. In a bid to avoid the country's collapse and implosion, the Algerian government as well as the economic, political and military elite urge voters to show up for the coming poll to support austerity measures.
"We have to vote massively to reinforce political and security stability in the country and offer support for President Bouteflika," said Djamel Ould Abbas, head of the National Liberation Front (FLN).
According to some analysts, turnout may be even lower than in 2012, when only 43 pc of voters went to the polling stations. Many Algerians do not pin high hopes on these polls and think that these elections are fixed and will bring no change for the Algerian people.
Some 12,000 candidates are competing for the 462 parliamentary seats.