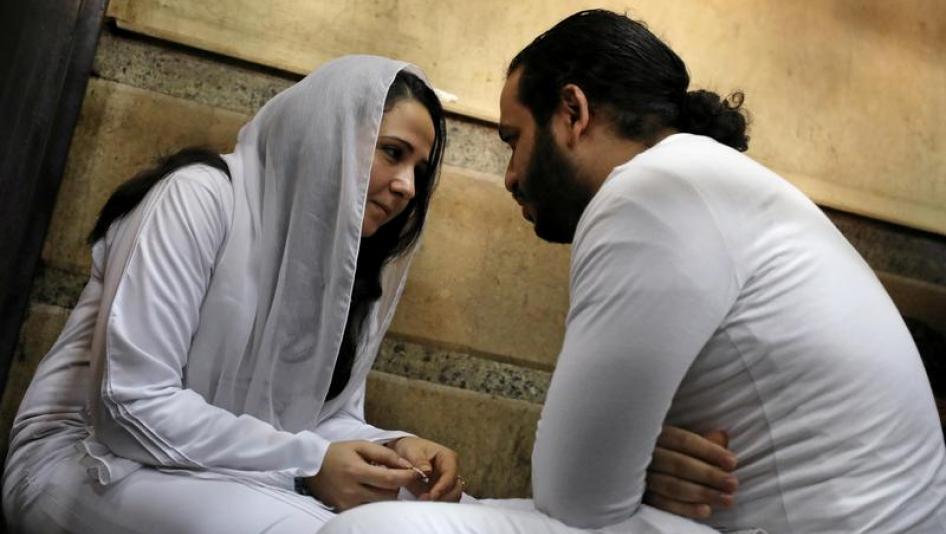 A U.S. diplomat in Washington has revealed to London-based Qatari "The New Arab" that President Donald Trump has intervened in the release of US charity worker Aya Hijazi arrested nearly three years ago in Egypt for child abuse and human trafficking.
The diplomat who spoke under condition of anonymity told the Qatari media that the faith of the U.S. worker was addressed, even though not officially, two weeks when the Egyptian leader al-Sisi visited his American counterpart in Washington.
"Trump's biggest concern is not having US citizens imprisoned and he told this explicitly to al-Sisi," the diplomat told The New Arab.
The new U.S. administration is not concerned by al-Sisi's poor human rights records. The Egyptian president is the second world leader received at the White House after Israeli Prime Minister Benjamin Netanyahu since President Donald Trump has been elected.
Unlike Trump, the previous administration had vehemently criticised the crackdown on right groups and charity organisations.
Hijazi, an Egyptian American, co-founder of Belady Foundation was arrested along with her Egyptian husband Mohamed Hassanein also co-founder of the charity, in May 2014. Egyptian authorities accused them of abusing children in their care and engaging in human trafficking, kidnapping, sexual exploitation and torture.
They were put in detention along with their workers pending the ruling. But the case never made to a court ruling and no evidences were shown or proved.
Their arrest has been criticized by right groups as part of regime's war against charity groups and rights groups.
In a sudden move, the Cairo Criminal Court acquitted the couple and their co-workers on Saturday.
The U.S. diplomat argued that the court ruling was purposely delayed until al-Sisi had return from Washington.