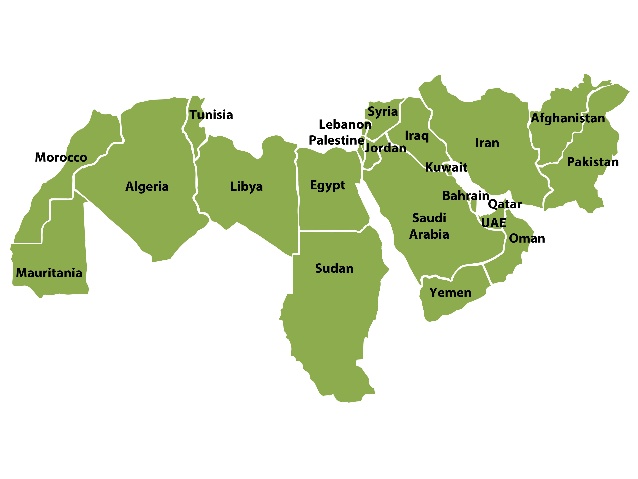 The economies in the region of North Africa & Middle East will grow by 2.6 percent in 2017, down from 3.5 pc posted in 2016, according to the World Bank's semi-annual MENA Economic Monitor report.
But after 2017, thanks to the reforms engaged, the situation is expected to improve slightly and growth could exceed 3 percent in 2018 and 2019. "No part of the region has escaped the impacts of instability, which have ranged from devastating people's lives to interrupting trade and discouraging investment," said Hafez Ghanem, World Bank Vice-President for the Middle East and North Africa Region.
"Still, we are changing our outlook from 'cautiously pessimistic' to 'cautiously optimistic' because we see promising signs in the fruits of economic reform, a sense of stability in the oil market, and the fact that eventually all conflicts end."
While the region's overall growth is expected to decline as a result of a slowdown in the economies of oil exporters, oil importers should perform better with growth picking up to 3.5 percent in 2017 from 2.9 percent a year before.
Despite a sluggish overall economic prospect in the region, the report points to some positive signs of recovery in countries like Egypt, which is successfully implementing key reforms to increase revenue and control expenditure, and is expected to see its Foreign Direct Investment (FDI) double in 2017 reaching $5 billion.
At the same time, with low oil prices, oil exporting countries have embarked on solid macro-economic reforms which helped them maintain their economic stability.
"The prospects for a recovery in growth and faster development in the Middle East and North Africa are within the grasp of the countries in the region," said Ghanem. "To achieve that, economic reforms and diversification are a must in order to make room for private sector growth that can create badly needed jobs. At the same time, the quality of schools needs to be improved in order to give young people the skills they need to compete for those jobs."
The MENA Economic Monitor says the sustainability of economic recovery in the region will depend on the effectiveness of any future peace-building and reconstruction efforts.
A special section of the new report focuses on the impacts of the conflicts in Libya, Syria and Yemen, and suggests strategies for reconstruction to build and consolidate stability.
The spillover effects of the civil wars in the region have also affected neighboring countries such as Jordan, Lebanon and Tunisia, which are hosting an unprecedented number of refugees while seeing their trade, tourism, and security undermined.
The report outlines principles that can guide post-conflict reconstruction which must rebuild not just infrastructure, but inclusive institutions, the lack of which was a major cause of the conflict.