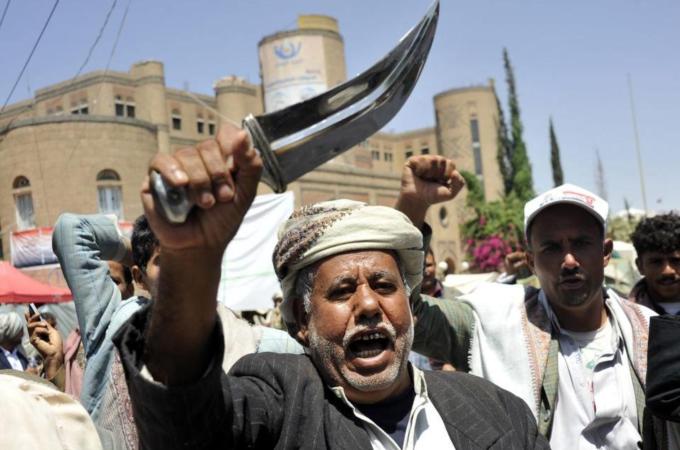 The Houthi Movement and its allies, dubbing themselves as the Yemeni Army, have unveiled a ballistic missile with a range of 400km.
The rebels claimed that it was developed by the same Yemeni developers of the SAM 2 missile. According to the rebel-controlled Yemen News Agency, the "powerful" missile can carry up to a warhead load of 350kg and has a great effective destructive power with an accuracy ranging of between 5 and 10 meters. The ballistic missile, baptized Kaher M-2, has been sent to the battlefront.
The Yemeni war is slowly proving to be a war that none of the warring parties could win. The Houhti rebels began their uprising in the north, at the end of 2014, before occupying several territories and forcing the government out of Sana'a. They now claim they are fighting an "unjust Saudi aggression war on Yemen."
The Saudi-led coalition began its operation in Yemen in March 2015 but its efforts to reinstate President Hadi as the legitimate president of the country have been stalled.
The conflict has killed more than 10,000 people, forced millions from their homes and pushed the impoverished country to the brink of famine, according to the United Nations.
Reuters reported that Iran is sending advanced weapons and military advisers to the rebels.
The war in Yemen is being described as a proxy war between the Shias and Sunnis, backed respectively by Iran and Saudi Arabia.