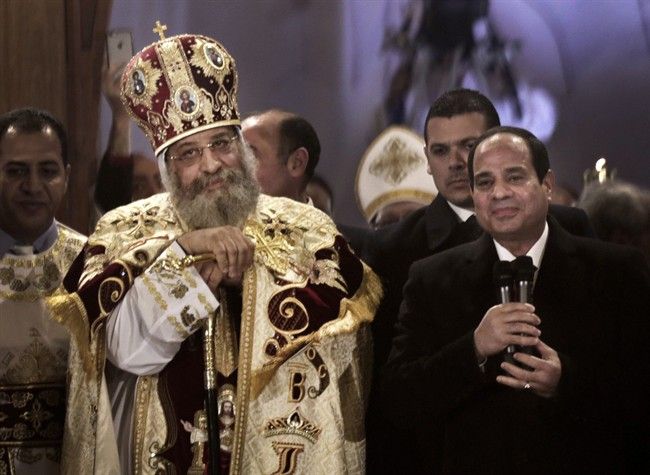 Egyptian President Abdel Fattah al-Sisi will make an "official visit" to Washington on April 3, as first African leader to meet U.S. President Donald Trump.
"President Trump and President Al-Sisi will use the visit to build on the positive momentum they have built for the United States-Egypt relationship," the White House said in a statement Tuesday.
The April 3 visit comes barely 2 months after President Abdel Fattah Al-Sisi spoke on phone with his US counterpart Donald Trump. Al-Sisi discussed fighting terrorism and extremism with Trump.
According to Cairo, Trump told Al-Sisi that he appreciates the difficulties faced by the North African nation in its war on terror and asserted that his administration is committed to support the country.
Egypt and the US have been close allies for almost 4 decades since Cairo signed a peace treaty with Israel.
Egypt became the second largest recipient of US aid after Israel, with some $1.3bn annually in military aid.
Cairo and Washington are expected to forge closer ties under Trump following years of tension over the Obama administration's emphasis on human rights and the Muslim Brotherhood crackdown after president Mohamed Morsi was deposed.
The US had briefly suspended its military aid, which was fully reinstated in 2015.