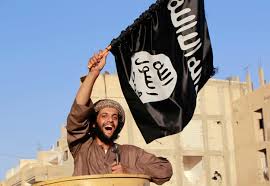 As some parts of the liberated areas from the Islamic State group celebrated Christmas for the first time in a couple of years, the Iraqi army and the extremist group were engaged in intense clashes that left around 97 militants dead. The joint statement from the Iraqi Joint Operations Command said two positions of their forces were attacked by the Islamic State (IS) with suicide car bombs but were repelled.
Clashes at the newly-liberated neighborhood of al-Intisar, al-Shaima and al-Salam in southeastern Mosul left 51 extremist fighters dead while 21 of them were killed in the attack on the federal police in south of Mosul. Airstrikes were also carried out on their positions in Warda. The statement did not state the number of casualties its forces suffered.
Mosul, some 400 km north of the Iraqi capital Baghdad, has been under the IS control since June 2014, when Iraqi government forces abandoned their weapons and fled, enabling IS militants to take control of parts of Iraq's northern and western regions. The government has taken over some of the territories since it launched its offensive in mid-October.
The government's efforts will be boosted by the arrival of warplanes from South Korea. The aircrafts expected to be in Iraq early next year. The Ministry of Defense stated that the supply of 24 T50 warplanes is made under a deal sealed in 2013. They are expected to be harbored at the newly built Suwaira airbase in Wasit province but some of the fleet could be deployed to the Dhi Qar and Salahuddin airbases. Iraq has been heavily dependent on the US-led airstrike campaign to target IS positions before ground forces comb the area.
Contrary to the beginning of the campaign to retake Mosul, the progress of the ground troops has been slow and battles have become more fierce.