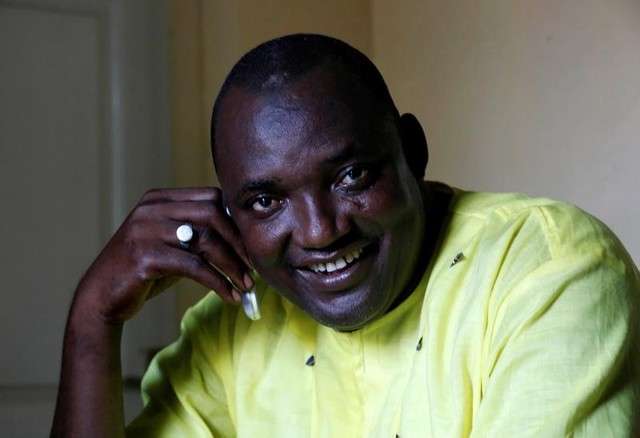 Adama Barrow, president-elect of the Gambia on Tuesday told Doha-based TV channel Al Jazeera that it seemed impossible that the country could have a change of government through the ballot box.
Gambia's Electoral Commission chief last week declared Adama Barrow, the opposition coalition candidate winner of the country's December 1 presidential election, ending a two-decade rule by Yahya Jammeh who took power in 1994.
"Nobody thought we could change this government by the ballot box. But the mentality of the people, (and) social media, played a role in voter education," president-elect Adama Barrow told Al Jazeera channel.
He added further that, ''we will educate the people to carry the reforms and guarantee job security. We will help people to continue working hard and make sure Gambia benefits from the civil service."
He also hinted of the need to insulate the judiciary and also the need to reduce the powers of the president. ''We want a free and independent judiciary whereby nobody can influence the judiciary. We will put laws in place to protect those people running the judiciary.
"They will have that job security, they will have that independence. We will reduce the powers of the president," he added.
Born in 1965 in a small village near the eastern market town of Basse, Mr Barrow moved to London in the 2000s where he reportedly used to work as a security guard at an Argos catalogue store, while studying for real estate qualifications.
He returned to The Gambia in 2006 to set up his own property company, which he still runs today.