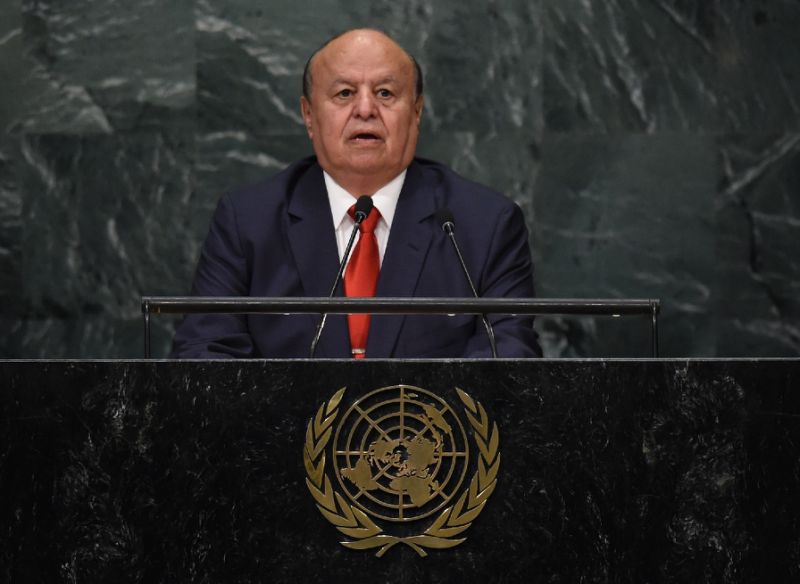 Efforts to revive peace talks between the warring parties in Yemen have been subjected to new conditions according to an official familiar with the matter. Speaking under the condition of anonymity, the official revealed that a road-map plan that will end the war and pave the way for an interim government was presented by UN Special Envoy for Yemen Ismail Ould Cheikh Ahmed to President Hadi but the latter had some remarks.
The Yemeni President proposed nine demands in return as he stressed that he will only hand over power to an elected government as well as supervise the political transition as stated in the peace plan brokered by Gulf States that strongly back his government. Hadi's government controls some parts of Yemen while the Houthi Movement and their allies control the rest. Extremist groups also have authority over some areas.
According to the source, the plan proposed by the UN envoy "contradicted the Gulf initiative in terms of the president's powers" by requesting that President Hadi should hand over his power to a vice president as part of the transition process.
For President Hadi, the road-map leading to the transition should include banning Former President Ali Abdullal Saleh and Houthi leader Abdulmalik al-Houthi from politics before sending them on exile to the country of their choice for 10 years. He demanded that international sanctions against them should be implemented while the Houthi Movement should be disarmed and transformed into a political party.
President Hadi also wants those behind the ousting of his government to be held accountable for staging a coup d'état and the decisions made by them should be declared null and void as well as detainees released. He called for the implementation of transitional justice and compensating those who were harmed by the coup.
The rebel group has not commented the conditions forwarded by Hadi. The Houthis have always rejected calls for disarmament as they argue that a comprehensive agreement must be reached first before the country can embark on a transition.