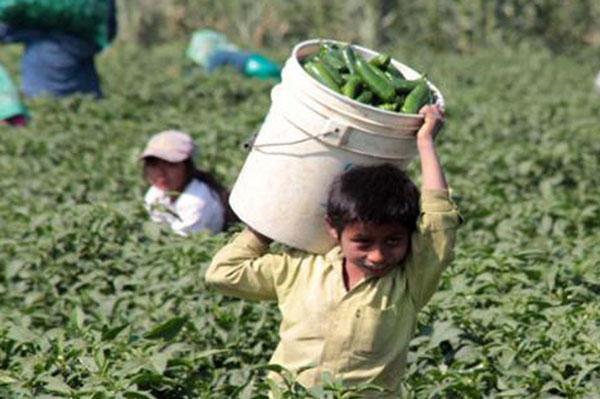 Amnesty International Wednesday cited nine multinational including Colgate, Nestlé and Unilever as global brands profiting from grave human and child right abuses in Indonesia.
The London-based group through its report titled "The great palm oil scandal: Labour abuses behind big brand names" discovered Singapore-based agri-business Wilmar growing palm oil plantations in Indonesia and supplying AFAMSA, ADM, Colgate-Palmolive, Elevance, Kellogg's, Nestlé, Procter & Gamble, Reckitt Benckiser and Unilever uses child labor in its plantations.
"Companies are turning a blind eye to exploitation of workers in their supply chain. Despite promising customers that there will be no exploitation in their palm oil supply chains, big brands continue to profit from appalling abuses. These findings will shock any consumer who thinks they are making ethical choices in the supermarket when they buy products that claim to use sustainable palm oil," said Meghna Abraham, Senior Investigator at Amnesty International.
"Corporate giants like Colgate, Nestlé and Unilever assure consumers that their products use 'sustainable palm oil', but our findings reveal that the palm oil is anything but. There is nothing sustainable about palm oil that is produced using child labour and forced labour. The abuses discovered within Wilmar's palm oil operations are not isolated incidents but are systemic and a predictable result of the way Wilmar does business.
Children aged between eight and 14 have testified to the NGO they work in appalling conditions. The report claims that the children work without "safety equipment on plantations where toxic pesticides are used, carrying heavy sacks of palm fruit that can weigh from 12 to 25kg."
Some have dropped out of school to work with their parents for all or most of the day, the report underscores.
"I have helped my father every day for about two years. I studied until sixth grade in school. I left school to help my father because he couldn't do the work anymore. He was sick…I regret leaving school. I would have liked to have gone to school to become smarter. I would like to become a teacher," said a 14-year old palm oil worker.
Another 10-year old boy working in Wilmar's plantation also stated that he works six hours a day, except Sunday and gets up at 6: am every day.
Contacted by Amnesty for comments, Nestlé indicated that they will investigate the allegations.
Colgate-Palmolive notes that it will hold its supplier accountable "for addressing any issue". It also pointed that it would "terminate any supplier that fails to address labour and human rights concerns", The Guardian reports.