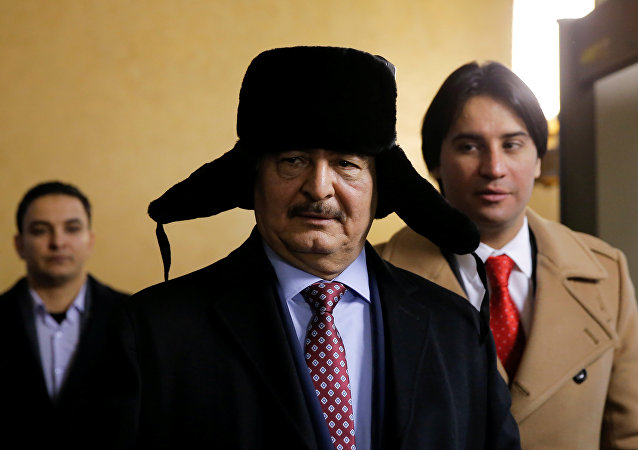 Field Marshall Khalifa Haftar of the Libya National Army (LNA) was in Moscow for a two day visit during which he met the Russian Defense and Foreign Affairs Ministers, General Sergei Shoigu and Sergei Lavrov respectively. Haftar said relations with Russia are "crucial" and after discussions with Foreign Minister Sergei Lavrov before adding that "our goal today is to give life to these relations." He is hoping that Libya will "eliminate terrorism" with the support of Moscow. A spokesman at the Russian foreign ministry said talks centered on military and political situation in the war torn country with focus on uniting "all Libyans to fight the terrorist organizations in the entire territory of the country".
Haftar is confident that the Russian support will boost their fight against terrorist groups when the U.N arms embargo is lifted. He claimed that "Russia is adhering to the arms embargo" that has been in place since 2011 while noting that "we do not want to disturb our Russian friends concerning the Libyan crisis."
It has been revealed that some countries such as France and Great Britain have clandestine forces in Libya. Russia has not stated if it will send troops to the North African country but Kremlin spokesman Dmitry Pesko said they are "in touch with various Libyan representatives and contacts with Haftar take place as part of this process" to end the war. Haftar said Russia is "interested in stabilizing the situation in the country" and hopes that their corporations would contribute to the "restoration of infrastructure, investment, development of oil fields" after the crisis.
Haftar's visit ended on Tuesday and he seemed pleased with the close monitoring of his forces victories over terrorist groups. This is the second time that he has visited Russia after emerging as a renegade military officer.