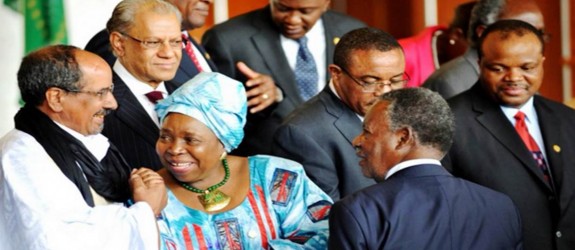 Morocco has once again picked on the African Union chairperson whom it accuses of inventing requirements to delay Rabat's membership in the continental organisation.
The new bash comes from North African foreign ministry which claims Dr Zuma "has arbitrarily rejected letters of endorsement of Morocco's friends in the African Union.
"The Chairperson of the African Union commission is in contradiction to her neutrality duty, regulations and the norms of the Organisation and the will of its member-states," the ministry said in a statement.
"Morocco to date enjoys with documents as proof, the endorsement and support of large majority of member states, largely above required number of the AU Constitutive Act. These members have already sent to Dr Zuma formal and legally valid letters of endorsement for the decision related to Morocco's return in the Pan-African organisation by the next summit."
In October King Mohamed VI chided the South African diplomat's reluctance to hand over Morocco's application to member states for decision. He then called Chadian President Idriss Deby, also doubling as AU's sitting President to intervene.
Morocco in September on the sidelines of UN General Assembly in New York officially submitted its membership to the Constitutive Act to Dr Zuma.
32 years after quitting mother organisation, OUA (Organisation of African Unity) over the acceptance of Western Sahara in the organisation, King Mohamed VI in July openly and solemnly stated Rabat's strong desire to join the organisation.
28 countries gathering at Kigali July summit formerly threw their endorsement behind the North African country. The number since then significantly grew bigger after the Moroccan monarch embarked on a diplomatic seduction mission across the continent.