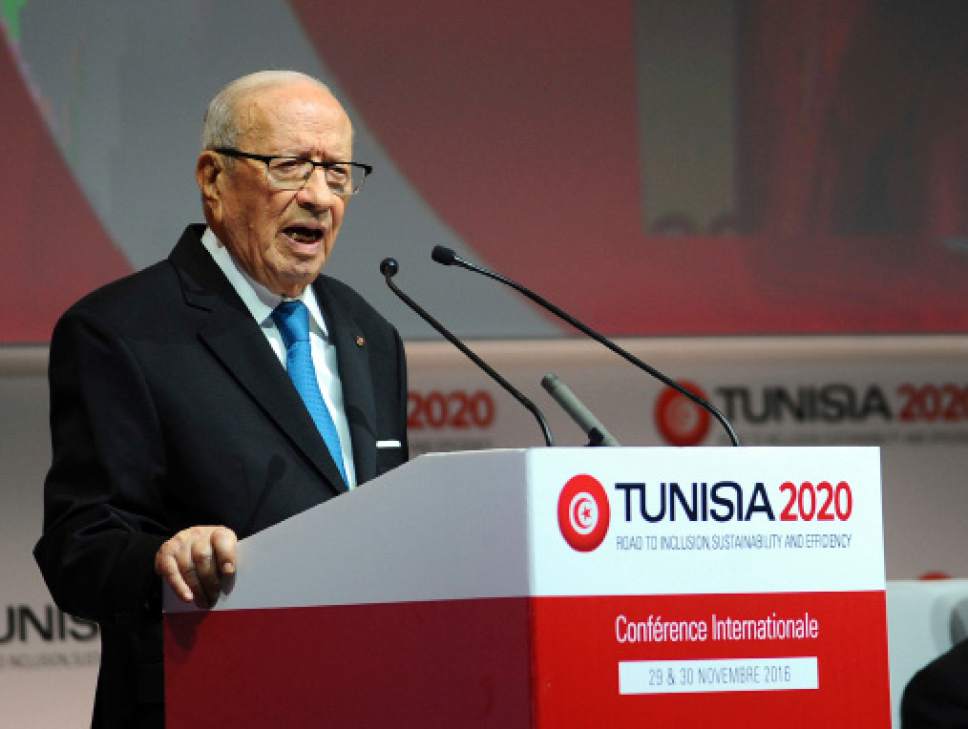 Tunisia will be getting billions of dollars worth of investments in the next five years after the European Investment Bank (EIB) said it make an overall investment of $2,66 billion from now till 2020 while Saudi Arabia is willing to spend $800m and Qatar has allocated $1.25billion among others at the 'Tunisia 2020' international conference. France has promised 250 million euros of annual investment and Turkey is expected to deposit of 100 million euros at the Tunisian Central Bank.
President Werner Hoyer of the EIB described their investment package as "an exceptional measure" to restore the confidence of public and private investors in order to provide a "fresh stimulus to investment and job creation and opening up new opportunities for Tunisia's youth" through private entrepreneurship, sustainable infrastructure, social housing, energy, education and training of young people and also foreign direct investment and innovation.
Unemployment has been a major challenge in the country and has often threatened the political stability of the transitional period especially at the beginning of this year. The Qatari Emir, Sheikh Tamim, stated that their fund is dedicated to supporting the struggling economy and promote development to help the country in its efforts towards "good governance and organization of political life under pluralism." He is optimistic that economic development with reduce unemployment which will help to prevent "negative co-related phenomena, such as despair and extremism."
Tunisia is dubbed to be among the leading countries in North Africa to have its citizens fighting for extremist groups although the country has been able to limit attacks in the country following the Bardo and Sousse fatal attacks.
President Beji Caid Essebsi said the conference is a source of hope for the Tunisians as they look forward to the implementation of the government's 2015-2020 development strategy that is expected to held the country surpass its economic challenges. The conference brought together about 1000 delegates, 150 leaders and decision-makers including representatives of 70 countries, and 50 speakers.