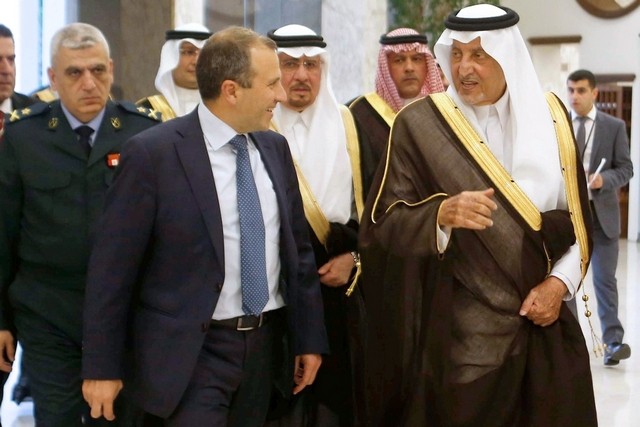 The meeting between Saudi Prince Khaled Al Faisal, the governor of Mecca, and President Michel Aoun of Lebanon in Beirut on Monday is being considered as a warming up of ties between the two countries and the president's office stated that it was keen to strengthen relations with Riyadh. Prince Faisal said Lebanon should be "a place for Arab accord, not an arena for Arab discord."
Prime Minister-designate Saad Hariri also reiterated Beirut's determination in reviving the ties stating at a dinner banquet that Lebanon "is committed to all the Saudi-led causes, from the issue of regaining all Arab rights to combating all forms of extremism and terrorism." He hailed the brotherly ties between them describing his visit as timely while applauding "the kingdom's keenness on Lebanon's independence, sovereignty and prosperity."
A breakdown in relations between Beirut and Riyadh was worsened by the Aoun's Free Patriotic Movement (FPM) allying with Hezbollah; a politico-military group that is considered by Saudi as a terrorist group. Saudi also blamed Aoun's son-in-law, interim foreign minister Gebran Bassil, for the breakdown in relations. The appointment of Hariri as prime minister is expected to calm the tension because the latter is a close ally of the Saudi regime.
President Aoun has decided to visit the kingdom after the formation of a government following the extension of an invitation from Riyadh. The gesture is seen as a positive move between the two countries but Hezbollah's influence in Lebanese politics would continue to be of concern to the Saudi authorities due to its close links to Tehran and the Houthi Movement allegedly.