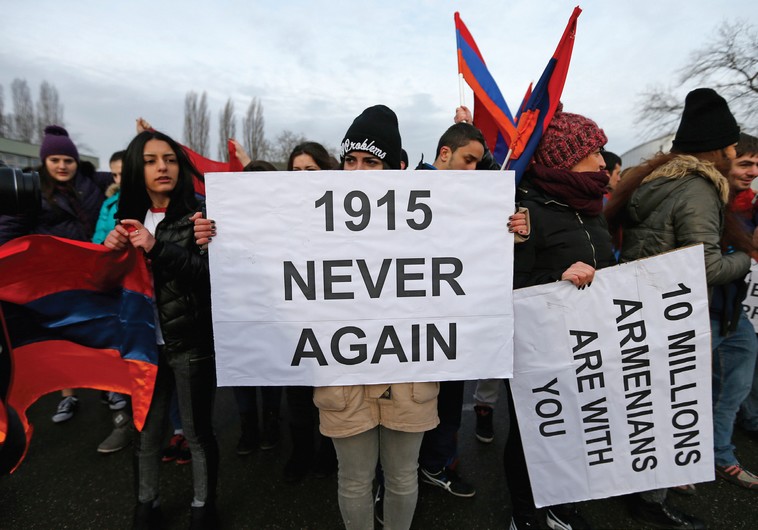 Claims that Egyptian parliament will vote on a resolution condemning the Armenian genocide committed by the Ottoman Empire in 1915 have resurfaced again and the head of the Armenian National Committee of Egypt said a draft could be presented in its agenda. Armen Maslumyan, head of the Armenian National Committee of Egypt, said during a meeting with the European Delegation, Egyptian MP Mustafa Bakri acknowledged that it is "a 'shame stigma' for Turkey" while hoping that the "inhumane massacre" should be condemned.
The draft resolution if subjected to a voting could easily be passed considering that more than 300 members of the Egyptian parliament had supported the request for a recognition of the genocide earlier this year. Turkey has always refuted the genocide claims because the victims were both Armenians and Turks.
The matter of recognizing the genocide surfaces less than a week after Cairo accused President Erdogan of making "irresponsible" statements that showcased Turkey's "double standard approach" in Egyptian affairs over the past years with the help of the Al-Jazeera television channel. Erdogan accused "the Egyptian regime" of providing "support" to the Gulen movement but Ankara can "differentiate between the Egyptian people and the administration there." The interview was aired on the eve of the 11 November demonstrations and the Turkish president stated that "we love the nation like it was ours and that's why we have provided all support to them but we are against coup governments and the violation of freedoms, and we will stand with the Egyptian people in their fight for democracy." Relations between the two countries have been at an all time low as both sides accuse each other of supporting dissident groups that are determined to overthrow their governments.
Elsewhere, the European parliament is preparing to vote on a resolution that will request for the suspension of Turkey's accession to the European Union but the European Parliament President Martin Schulz hopes that Turkey will not give up on negotiations to join the organization.