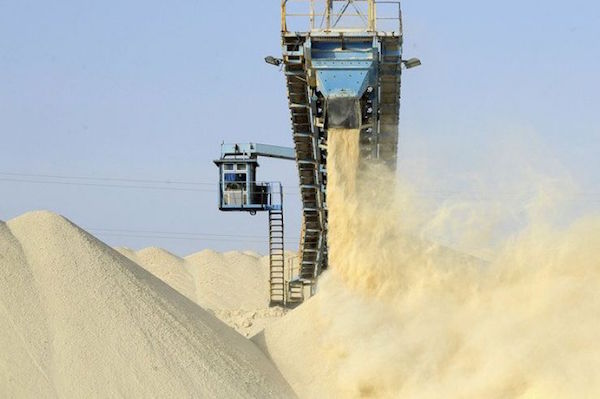 The historic visit paid this weekend to Addis Ababa by King Mohammed VI was crowned with the signing of a 2.5 billion deal to build a giant plant to produce fertilizers in Ethiopia.
The deal was inked by Morocco's Office des Phosphates (OCP), the world's largest phosphate exporter and Ethiopia's state-run firm Chemical Industries Corporation (CIC).
The signing ceremony of this project, sealed within the frame of the South-South cooperation, was presided over by the Moroccan Sovereign and Ethiopian Prime minister Hailemariam Desalegn.
Dubbed "Dire Dawa Fertilizer Complex", this worldclass plant will produce fertilizer made from Ethiopian potash and ammonia gas, as well as OCP's phosphoric acid, taking full advantage of both Moroccan and Ethiopian complementary natural resources.
In its first phase, the facility will produce 2.5 million tons of fertilizer per year through 2022, making Ethiopia self-sufficient in fertilizer and creating opportunities for exports.
Its fully integrated design will regroup logistics, production, raw materials access, storage and transportation and will provide Ethiopia with all its needs with high-quality, competitively priced and customized fertilizers.
Excess capacity at the platform, coupled with its strategic location and a new railway connection granting access to neighboring countries, will enable export to the regional market.
An additional investment of $1.3 billion is expected to increase production to 3.8 tons per year by 2025 in order to meet growing local demand. At the end of this second installation phase, the plant will be made up of 9 units and increase annual fertilizer production by 50 pc.
The "win-win" partnership project is based on a common vision between Morocco and Ethiopia for sustainable agricultural development across Africa and reinforces economic ties between the two countries.
Ethiopia imports currently around 900,000 tons of fertilizer each year. OCP will ship its own phosphoric acid to the plant, while potash will be transported from large reserves in the Horn of Africa country's northeast.
OCP has made lately a series of acquisitions to improve its infrastructure and boost its output. It aims to raise output to 47 million tons of crude phosphate rock in 2017, from around 34 million tonnes in 2013.
It is also targeting an increase in fertilizer production to 12 million tonnes by 2017 from 7 million in 2014, which would make it the world's leading producer.