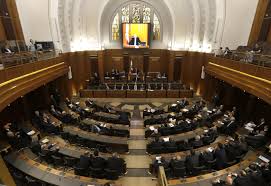 The leader of the Change and Reform parliamentary bloc MP Michel Aoun could be elected as Lebanon's next president by the parliament on Monday.
The presidential vacuum has been going on for almost 30 months but the impasse took a swift turn last week when Saad Hariri, ex Prime Minister and leader of the al-Mustaqbal Movement and a prominent member of the opposition coalition, announced that he will support Aoun. Other political groups have rallied behind Aoun and MP Fouad Saad of the Democratic Gathering bloc said "Deputy Henry Helou will withdraw his candidacy for the presidency before coming Monday because the general direction is to adopt the nomination of General Michel Aoun."
The Change and Reform bloc is hoping that Aoun will be the first "Made in Lebanon" president elected based on a "national consensus" as most parties have confirmed ending their boycott of parliamentary sessions to facilitate the process.
Parliament Speaker Nabih Berri had expressed his opposition against Aoun and stated that his party could "join the ranks of the opposition" following Hariri's support to Aoun. The Change and Reform bloc said it is looking forward to "a democratic election for entire Lebanon and our struggle will begin rather than end after the vote."
Observers noted that the major challenge for Aoun will be mobilising two-thirds of the 128 members of the parliament in order to attain a quorum for the voting to be held. MP Alain Aoun who shares the same party with the presidential candidate said preparations for the parliamentary session on Monday are "finished" and the election of Aoun as president "is definite."