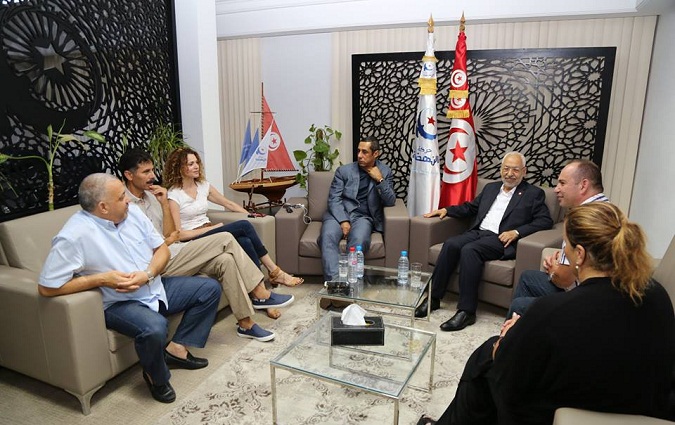 Tunisia's Islamist party and largest group in the parliament Sunday indicated it has reservations on nominated Prime Minister's unity government line-up.
Ennahda counts 69 members in the 217-seat Parliament. The party's supreme institution, the Shura Council, met Sunday and stopped short of naming political figures it deems are maneuvering to thwart its influence on the new cabinet.
"We have some observations and reservations to pass on to the head of the government-designate," Abdelkarim Hanouni, head of the Shura Council, told reporters.
"We will not accept any suspicion of corruption (among the government members) nor any personality who would seek to exclude Ennahda or any other party," Hanouni said.
The Sunday reaction came following the presentation of a new cabinet by Prime Minister Youssef Chahed.
The long-waited cabinet proposal counts, according to the Islamist party, 3 Ennahda ministers against only one in the previous cabinet of Habib Essid; the former Prime Minister.
Ennahda, prior to the cabinet naming, had called on Chahed to consider the position of the Islamist party; the largest in the Parliament.
Party leaders indicated on Sunday that despite the reservations they would not prevent the Parliament from endorsing the new cabinet.
"We will not go as far as blocking the government," Harouni said.
The new cabinet which also includes members of Nidaa Tounes, smaller parties as well as opposition figures, independents and ministers close to the powerful UGTT labor union, has received bitter criticism from Afek Tounes; a party allied to President Caid Essebsi's Nidaa Tounes.
The party's council on Sunday criticized the way the cabinet was formed and said the party would decide whether to join the unity government only after holding talks with Chahed.