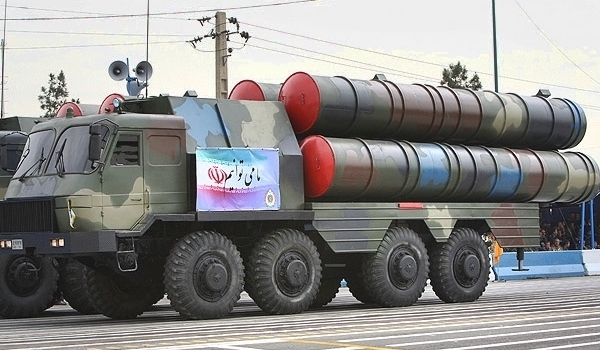 Tehran unveiled its first locally made long-range air defense missile system during the Iran Aviation Industries Organization (IAIO) in the presence of President Rouhani.
The system baptized Bavar-373 is designed to neutralize flying objects like drones, missiles and combat aircrafts. Minister of Defense Hossein Dehghan said "we did not intend to make an Iranian version of the S-300" when the project was commissioned in 2010 but instead worked towards building "an Iranian system" and it has been achieved.
Mass production of the missile defense system is expected to begin before the end of the year. The Bavar-373 project was launched after Russia suspended the S-300 missile defense sale to Tehran due to UN sanctions over its controversial nuclear program. Putin lifted the ban this year and some parts have already been received by Iran.
Iran has been working on developing its military power over the past few years by developing its local capacity and neighboring countries have been closely monitoring the developments. Tehran has made a series of announcements proclaiming achievements of its defense forces in reinforcing their arsenal. President Rouhani stated that the conclusion of the nuclear agreement in July 2015 was due to its military power. In April 2015, he said "if we are able to discuss with world powers around the negotiating table, it is because of our national strength, because of our national unity."
The country recently increased its military budget as Minister Dehghan claimed that Iran is one of the eight countries worldwide to "have mastered the technology to build" turbo engines that could reach an altitude of 15,000 kilometers. Iran could soon be unveiling a sea-based supersonic cruise missile as its development is in progress. One of the country's that have voiced out concerns is Israel due to Tehran's recurrent statements of rubbing it off the map.