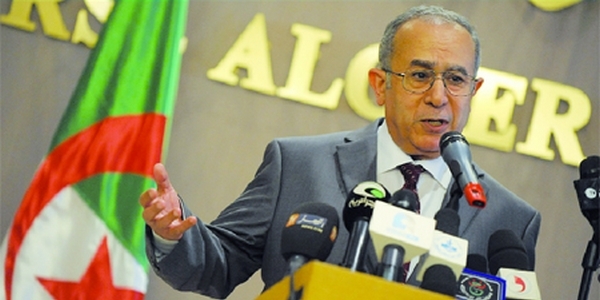 Algerian Foreign Minister Ramtane Lamamra Sunday made a surprising statement saying that Algeria was eager to upgrade cooperation with regional rival, Morocco, in all domains.
Analysts were surprised by the statement as Ramtane Lamamra is known for his staunch support to the Polisario Front claiming the independence of Western Sahara and for his tireless efforts to harm Morocco's interest.
Yet, some analysts say the statement can be understandable as it was made on the morrow of the speech delivered by Morocco's King Mohammed VI wherein he stretched Rabat's friendly hand to Algiers.
"We hope that the commitment and sincere solidarity which have always bound the Algerian and Moroccan peoples will be rekindled so that we may continue to work together, honestly and in good faith, to serve Arab and Maghreb causes and rise to challenges in Africa," King Mohammed VI said in the speech he delivered on Saturday on the occasion of the 63rd anniversary of the Revolution of the King and the People.
Some observers say the Algerian Foreign Minister, who used to fire shots at Morocco, adopted a soft tone as he was surely smoothed by President Abdel Aziz Bouteflika's friendly message to King Mohammed VI on the occasion of the anniversary of the Revolution of the King and the People, where he voiced willingness to strengthen ties with Morocco.
This revolution constituted a milestone in the fight against French colonization as it speeded up the independence of Morocco and of the other Maghreb and African countries.
In his speech, the Moroccan king recalled that "that historical era was characterized by coordination and solidarity between the leaders of the Moroccan resistance movement and the Algerian Liberation Front."
"Algeria harbors the will for cooperation with Morocco in all domains," Lamamra said on the sidelines of a meeting at his department.
The Algerian President's message to King Mohammed VI is a clear indication that Algeria is willing to promote cooperation with its regional neighbor, Lamamra said.