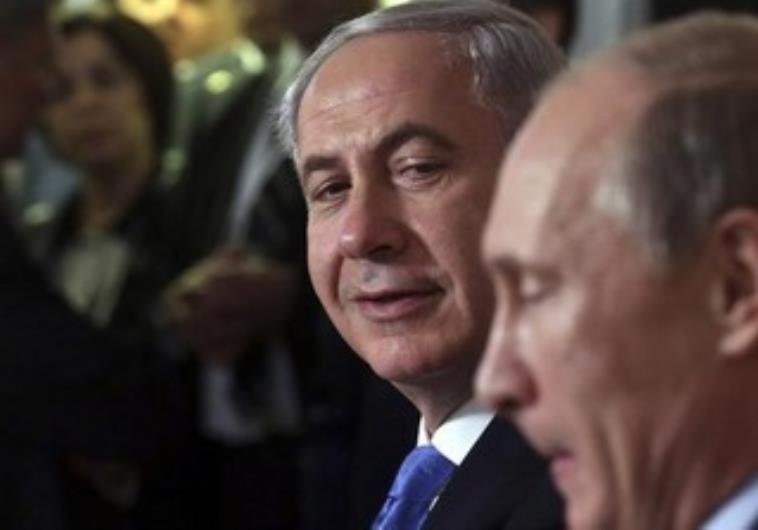 Egypt's President Abdel fattah al-Sisi has announced that Russian President Vladimir Putin is willing to host direct talks between Israel and Palestine as part of efforts to end the long standing conflict between the two parties.
al-Sisi made the remarks on Sunday evening; the day a high-level Israeli delegation arrived in Cairo for talks with Egyptian officials to revive negotiations with Palestine.
The Egyptian president said, "There is a light at the end of the tunnel for the Palestinians, who will have a State next to Israel." "Israel is becoming more and more convinced as to the importance of a peace agreement, and that's a positive sign," he said, without any further details on the proposed Moscow meeting.
Sisi noted that a two-state agreement between Israel and Palestine can only be reached when Hamas and Fatah reconcile and orient their efforts towards the establishment of a Palestinian State. He urged all parties "who are able to influence" the peace process to positively participate in it because reaching an agreement "requires a huge amount of effort."
The preparatory efforts to organize a meeting between senior Israeli and Palestinian officials are still hampered by the Palestinians' demand for freezing construction on occupied territories and freeing Palestinians jailed in Israeli. Tel Aviv wants to hold talks without pre-conditions. A diplomatic source stated that the demands of the Palestinians "are only a way of placing preconditions on the very hold of negotiations, something not acceptable to Israel." The source added that Prime Minister Netanyahu will "immediately" meet with President Abbas if the latter "is interested in meeting" without conditions.
It is unclear if Tel Aviv will accept Moscow's desire to host the talks after it strongly rejected France's peace conference earlier this year. President Abbas recently turned down an American proposal for a meeting with Netanyahu in the presence of Arab and western leaders. The American proposal was explained as a counter-plan of the French initiative.