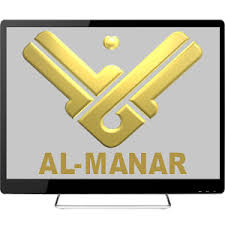 Hezbollah's al-Manar TV will no longer be reachable on NileSat after the satellite company informed Lebanon's telecommunication ministry to stop broadcasting the channel on Tuesday.
Al-Manar TV is used by Hezbollah to propagate its ideals and according to Lebanon's state-run National News Agency, NileSat claimed that the channel violated the contract because it has been "airing programs that stir sectarian sentiments and sedition."
The state news agency opined that the suspension of Hezbollah's TV channel is "part of the media-related measures that the Gulf Cooperation Council (GCC) has started implementing under a broad campaign it had launched in the wake of labeling Hezbollah as a terrorist organization."
NileSat is an Egyptian Satellite Company and Egypt is not part of the GCC but Cairo has strong links with GCC member states. Hezbollah has been accused of supporting the destabilization of countries in the region and has also been labeled as a terrorist organization by the Arab League in a move spearheaded by Saudi Arabia.
NileSat also informed the Lebanese telecommunication ministry that broadcasting from the Jouret el-Ballout station will also be stopped because the contract signed with the Lebanese state expired since 2015. The decision raised concerns at the country's Central News Agency because it would stop Lebanese TV networks from broadcasting through NileSat and would continue to be unreachable through satellite.
The Lebanese government could renew its contract with NileSat but it is unclear if the company will be willing because Arab States think that Hezbollah is playing an influential role in the country's government and parliament as the standoff to elect a president continues.