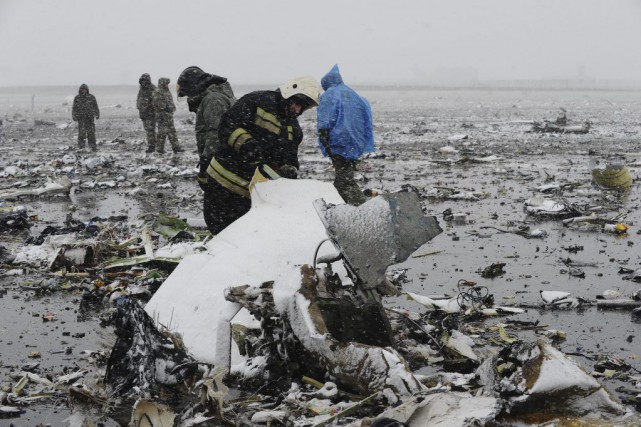 A passenger jet belonging to a Dubai-based airline crashed early Saturday in Rostov region with 62 passengers on board.
The jet, a Boeing 737-800 operated by Flydubai crashed while trying to land at Rostov-on-Don airport, 950 kilometers south of Moscow.
The jet was flying from Dubai with 55 passengers, mostly Russians, and a 7-member crew.
"We are aware of an incident involving our flight FZ981 from Dubai to Rostov-on-Don airport. We are investigating," the airline said on its facebook page.
"Fatalities have been confirmed. We are doing all we can to gather information as quickly as possible."
The jet, according to Rostov region governor, asily Golubev, crashed 250 meters short of the runway, after a second attempt to land. One wing of the plane according to reports hit the ground on the second landing and burst into flames.
"The aircraft hit the ground and broke into pieces," the Investigative Committee of Russia said in a statement on its website.
Causes of the crash are still unknown but for Golubev bad weather conditions and strongly gusting wind might have led to the crash.
Sources from the Russian transport minister said a pilot error could be a factor.