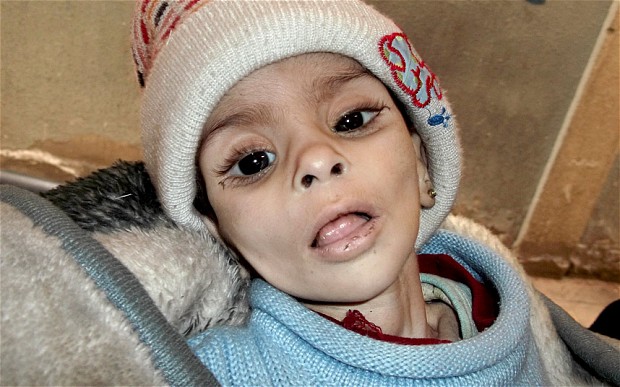 The Assad regime gave permission to the U.N to deliver aid to the towns of Madayda, Fuaa and Kafraya after six months under siege. Pro-Assad forces control access to Madayda while rebel forces command over the two other towns. The approval from the Syrian government will come as a sign of relief for the population especially in Madayda where the U.N said it had "credible reports of people dying from starvation" while images of children allegedly eating leaves, earth and killing animals for food surfaced on social media platforms.
The three towns are part of a landmark six-month deal reached in September for an end to hostilities in those areas in exchange for humanitarian assistance but its implementation has been delayed as cooperation on the ground stalls.
The U.N said humanitarian assistance will be delivered to the three towns "in the coming days." The London-based Syrian Observatory for Human Rights stated that at least 10 people died from lack of food and medicine. It also claimed that those who tried to search for food out of the town were either killed by landmines or targeted by snipers leading to the death of around 13people.
There are mixed feelings in Madayda after the news broke out. Some celebrated by firing in the air while others prefer to wait for the arrival of the assistance first before rejoicing. Only 10% of the requested aid deliveries destined for hard-to-reach and besieged areas have been delivered last year, according to the U.N. The last time Madayda received humanitarian assistance was in October and "numerous requests" that followed didn't get positive replies.