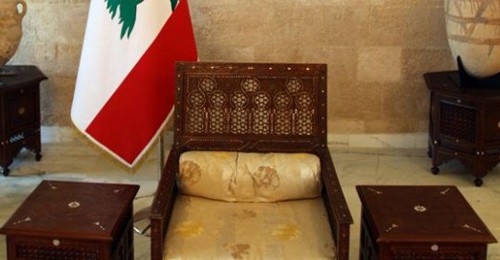 Lebanese parliamentarians missed another opportunity to elect a president after only 36 of the 128 Members of Parliament (MP) showed up for the elections. Speaker of the House, Nabih Berri, was obliged to postpone the session to February 8. The country has been without a president since May 2014 and systematic boycotts by the deputies have stopped the parliament from attaining the required quorum of 86 deputies to hold elections.
This is the 34th unsuccessful attempt to elect a president and MP Marwan Hamadeh said the repeated small number of deputies showing up for the election shows "the pessimism over the possibility to elect a head of state." He explained that "neither the local nor regional conditions indicate that a president will be elected any time soon." Cabinet meetings led by Prime Minister Salam have also been affected by the standoff which has forced him to suspend meetings.
Following the postponement of the elections to next month, Telecommunications Minister Boutros Harb dismissed the activation of the Council of Ministers whilst the election of the president continues to be stalled. He warned against abandoning the nation and said there are "serious efforts underway to activate the council of ministers to resolve impeding issues." Harb said they will not be discouraged by the actions of the others as he vowed that "we shall remain attached to our national duty till the last day, and shall attend every presidential election session until we manage to elect a president."
The major political parties are divided in-between the two camps which are allies of either Saudi Arabia or Iran making analysts believe that the ongoing row between Riyadh and Tehran respectively could further complicate the situation.