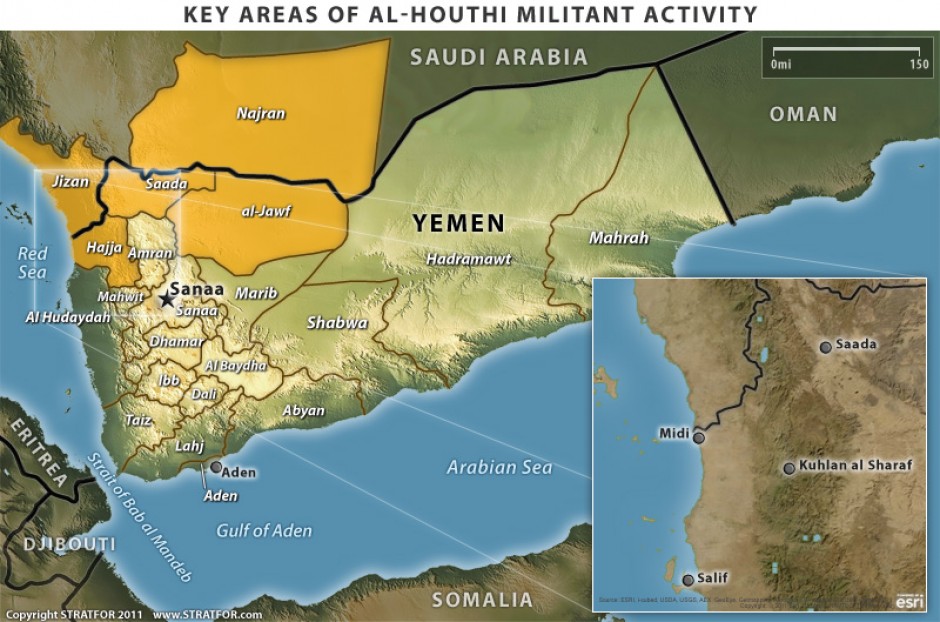 There are conflicting reports over the control of the strategic Red Sea port of Midi as both the Saudi-led coalition and the Houthi Movement claim control over the area. The coalition has been trying to take over the port which is close to the border with Saudi and believed to be used by the Houthis to get supplies and also launch rocket attacks on Saudi villages.
Major General Adel Qumairi said coalition forces have "completely taken control" of Midi but Spokesman Sharaf Luqman of the Houthis and their allies claimed that the latter was faced with "heroic resistance" causing them "great material and human losses." The Houthis control a long stretch of the city's coastline.
Reuters reported that pro-Hadi forces attacked the port following weeks of airstrikes and naval shelling but met heavy Houthi resistance and landmines; citing residents as sources. Since the beginning of Saudi-led military campaign against the Houthis last March, the poverty-stricken Hajja province, where Midi is located, has been hit hard by hundreds of air strikes.
A government official stated that Haradh, Abes and Midi are cities that have been bombarded and shelled by the coalition destroying most of the infrastructures and striking any car suspected of carrying Houthi fighters. The fight for Midi has been ongoing since last month after coalition forces took over neighboring Haradh.
Saudi Arabia has led a military coalition to reinstate President Hadi as president but the Houthis have been resisting since it began on 26 March 2014. The liberated city of Aden which has been declared as the temporal capital has been under a curfew since Monday after violence blamed on suspected jihadists killed at least 17 people, pro-government media and security sources said.