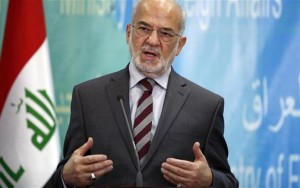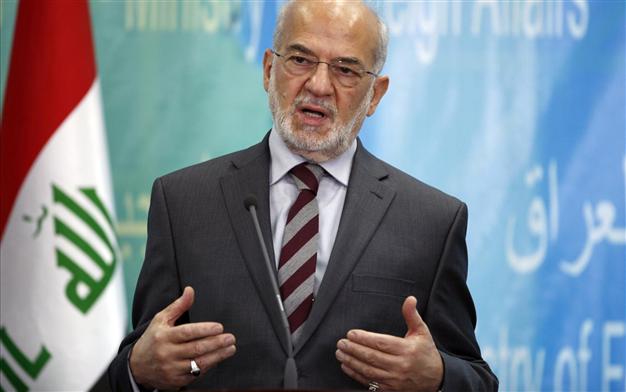 Baghdad wants to play the role of a mediator in the Saudi-Iran diplomatic row as its Foreign minister Ibrahim al-Jaafari visited Tehran on Wednesday and held talks with his Iranian counterpart Javad Zarif. U.S President, Barack Obama, in a telephone discussion with Iraqi Prime Minister Haidar al-Abadi also raised concerns about the tensions which many fear could lead to regional sectarian tensions.
During a joint press conference after their meeting, Jaafari stated that Iraq "cannot stay silent in this crisis" because of the relations it has with Iran and Arab brothers. He stated that Baghdad was "active from the early moments to lessen tensions, to prevent a disaster from happening that could affect the entire region" before revealing their willingness to "alleviate tensions between Iran and Saudi Arabia."
Minister Zarif accused Saudi of "terrorism and extremism" during the press conference and President Rouhani in a speech broadcasted on state television alleged that Riyadh is "trying to cover up its defeats and domestic problems by creating tension in the region."
Saudi Arabia has not reacted to Baghdad's open request of mediating between them and Tehran even though Jaafari said the execution of Sheikh al Nimr is a "crime" and the diplomatic row could have "wide-ranging repercussions."
Several Gulf States have recalled their ambassadors to Tehran but a statement from the White House stated that Obama and al-Abadi agreed on the "importance that all (regional) parties maintain diplomatic engagement and dialogue" and the need to "demonstrate restraint, avoid provocative rhetoric or behavior, and avoid a worsening of sectarian tensions."
Analysts believe that sectarian tensions would be unfavorable to countries like Iraq as the country tries to battle the Islamic State.