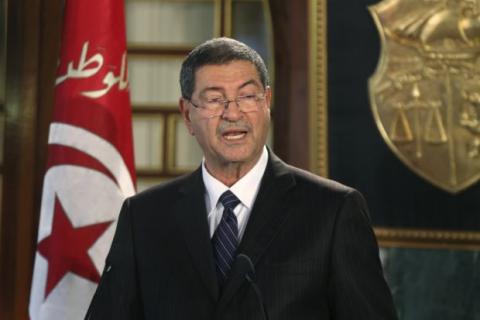 As the ruing Nidaa Tounes party continues to struggle with internal differences and the country facing threats and attacks from extremist militants linked to the Islamic State group, Prime Minister Habib Essid embarked on a major cabinet reshuffle which saw the replacement of the interior, justice and foreign ministers. The position of the Secretary of State no longer exists.
Reasons for the reshuffle were not made public but the string of attacks during the past year which has contributed to the further weakening of the economy and also kept away tourists are believed to have contributed to appointment of Hedi Majdoub as the new Minister of the Interior while Khemaies Jhinaoui occupies the ministerial post at Foreign Affairs and Omar Mansour will serve as the Justice Minister. According to Agence Tunis Afrique Presse, the outgoing government members will be assigned other duties.
The reshuffle comes a week before Tunisia commemorates the fifth anniversary of the outing of President Ben Ali from power. The country known as the cradle of the Arab Spring has been praised for its peaceful and democratic transition but its security and stability continues to be threatened by radicals linked to extremist Islamist groups forcing the country to spend much of last year under a nationwide state of emergency.
The ruling Nida Tounes party has also lost the majority in parliament after 31 of its deputies resigned from the party in November due to internal disputes over leadership roles while its secretary general Mohsen Marzouq said the party was near death before leaving to form a new party.
Uncertainty still looms over the country, forcing investors to be cautious in their dealings which are hampering the economy's revival and growth.