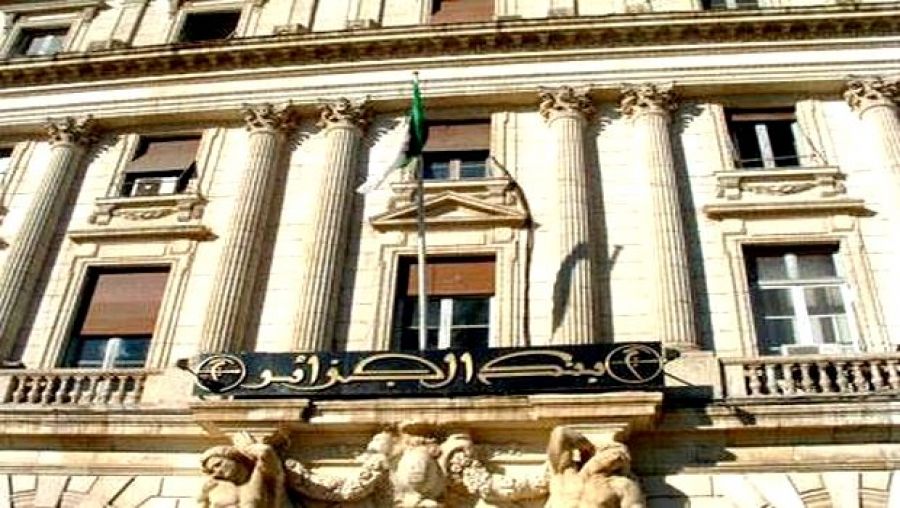 Governor Mohamed Laksaci of the Bank of Algeria, the country's central bank, during the presentation of the financial and economic situation of the first ten months of 2015 announced plans to revive the refinancing of banks by next month with the last practice dating back to 2001. It was attended by executive officials of financial institutions and banks. The move will help to overcome the diminishing of liquidity excess as well as enhance the inter-banking monetary market.
The report outlined that "severe external shock" is going at a faster speed than the "expansion of credit to the economy" making it necessary for the central bank to refinance "some banks" through re-discounting. The banks which would need refinancing were not named but the "sharp decline in the hydrocarbons sector deposits" was cited as the "main cause" of the shock.
Algeria has enjoyed several years of surpluses during which the Central Bank gradually cropped liquidity withdrawals but liquidity has dropped by almost 45% within a year. In September 2014, the overall liquidity of banks was estimated around DZD 2, 730.88 billion but that amount was DZD 1, 828 billion during the same period in 2015. The inter-banking monetary market however recorded an increase as figures rose from DZD 96.5 billion in December 2014 to DZD 370.5 billion in June 2015.
Governor Laksaci, urged banks to increase their efforts in collecting resources by providing attractive services which will help to boost economic growth as the government suspends some development projects and reduces expenditure due to the low global prices of hydrocarbons. Algeria's foreign reserves were $178.94 billion in December 2014 before decreasing to $159.03 billion in June 2015 and the downwards trend is expected to continue as hydrocarbon prices continue to fall.