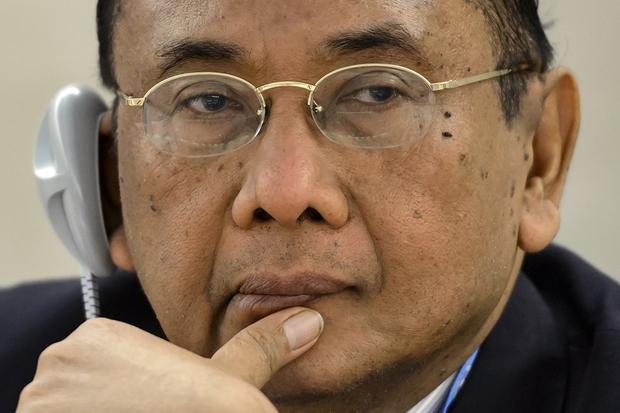 U.N special investigator into Israel's human rights abuses in Palestine, Makarim Wibisono, has resigned and it will take effect on March 31 according to a released statement. Wibisono, Indonesia's former ambassador to the U.N, said his decision was due to numerous unanswered requests to get approval from Israel to enter the West Bank. Tel Aviv alleged that he was sympathetic to Palestine with Israel's foreign ministry spokesman Emmanuel Nahshon saying it was evident that his report would be in favor of Palestine.
"With no reply from Israel to my latest request, in October, 2015, to have access by the end of 2015, it is with deep regret that I accept the premise upon which I took up the mandate, which is to have direct access to the victims in the Occupied Palestinian Territory, will not be fulfilled," Wibisono wrote. He added that his efforts "to help improve the lives of Palestinian victims of violations under the Israeli occupation have been frustrated every step of the way" by Israel while acknowledging the full cooperation of the Palestinian government. The special investigator lamented that "I took up this mandate with the understanding that Israel would grant me access, as an impartial and objective observer."
Israel has been against his appointment since his appointment in 2014 due to Wibisono's pro-Palestinian views before and Nahshon said after his resignation that "from the Israeli perspective the dice were loaded from the first day" because "he could not give an unbiased view." He added that he was giving importance to "the Palestinian narrative and ignoring abuses against Israeli civilians."
It is unclear who will replace Wibisono as he becomes the second person to resign after succeeding Richard Falk last year who also stepped down.