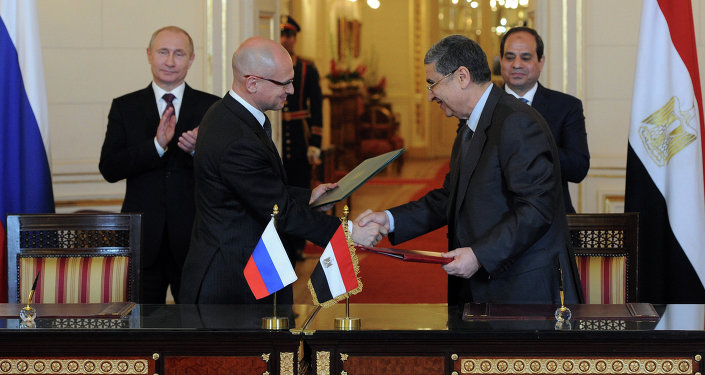 Egypt's Energy Minister Mohamed Shaker told reporters that the contract for the construction of the Dabaa nuclear plant will be finalized next month with Russia; thereby ending the much awaited project that was announced since 2007 during President Mubarak's era but the then 60MW nuclear power plant faced technical difficulties and the mass demonstrations against his regime in 2011 hindered its launching as it was expected to be operational by 2016.
Shaker said Russia was chosen ahead of China and South Korea due to its vast experience after constructing 96 nuclear reactors in 14 countries. He said the offer by the Russian state-owned Rosatom was the "fastest" and "best" option for Egypt while admitting that the agreement's financial aspect is "enormous" but "it will offer the highest levels of safety available globally."
Reports in the Egyptian media have claimed that 85% of the expenses will be covered by Russia and Cairo will provide the remainder during the 12-year construction period expected to begin between 2016 and 2018. A $25 billion dollar state export credit was signed between Russia and Egypt to fund the construction process and Cairo will begin to repay it from 2024 onwards from the proceeds of the electricity generated by the plant. It will have four power units with each having a capacity of 1200MW.
The agreement, which had been under negotiation for months, was signed days after Russia vowed to avenge the downing of a Russian airliner killing all 224 passengers and crew on board, the majority of whom were Russian holidaymakers visiting the resort city of Sharm el-Sheikh and heading to Saint Petersburg.
The project upon completion in 2024 is expected to ease the country's energy woes as demand continues to increase.