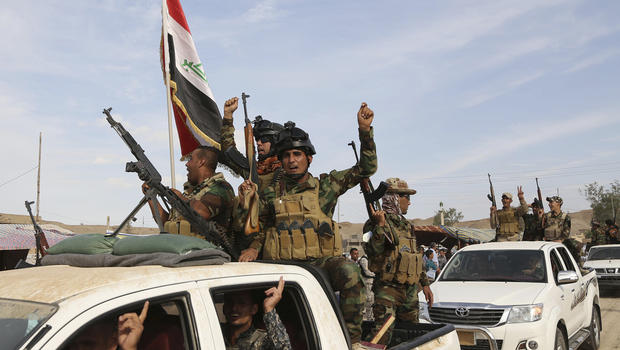 The Iraqi forces have recorded their first major success against the Islamic State since the war started as they push its militants out of central Ramadi. The advance is being hailed as a giant step in the march towards Mosul as Ramadi was the biggest victory of the extremist group in 2015 after Iraqi forces fled their post in May when the battle got intense. Ramadi is a strategic city.
Militants of the Islamic State abandoned the government complex they have been occupying on Sunday but there are beliefs that some of its members are still in the city. Sabah al-Numan, the counter-terrorism force's spokesman said the "operation is almost wrapped up" and there is currently no resistance but spokesman Muhannad Haimour for the Governor of the Anbar province said they are awaiting a victory declaration from the Prime Minister's office even though he believes that "we do have full control of the center of Ramadi" and the militant group is "very weak" to launch a counter-attack.
The extremist fighters are believed to have relocated to the eastern part of the city meaning that Ramadi is yet to be totally free but Sabah Al Numani, military spokesman said "by controlling the (government) complex this means that we have defeated them in Ramadi." Authorities have already started to congratulate the forces.
According to medical sources in Baghdad, 93 members of the security forces were brought in with injuries on Sunday alone; the day of the final assault, and at least five government fighters have been killed over the past two days, but no official has divulged any overall toll for the operation.
The number of extremist fighters in central Ramadi was estimated at around 400 last week.