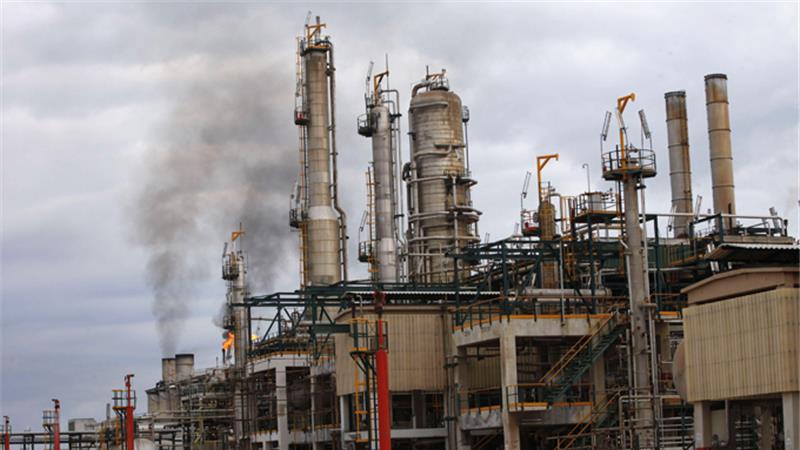 After reports in the beginning of the week that the national oil corporation created by the Tobruk-based government had signed an agreement with Egyptian General Petroleum Company (EGPC) for the supply of 2 million barrels of crude oil, the longtime National Oil Corporation (NOC) has threatened legal actions against any party that deals with Libyan oil without its approval.
In a strongly worded statement sent to Bloomberg about the latest developments, NOC stressed that it continues to solely reserve "all rights to hold any party responsible for the entire legal liabilities and consequences arising thereof" from activities related to the Libyan oil. It also warned that "any operations that are conducted outside the legal validity represented in the National Oil Corporation whose headquarters are located in Bashir Sadawai Street in Tripoli are considered an explicit breach of the law."
EGPC chairman Mohamed al-Masry confirmed that a memorandum of understanding was signed with the oil company created by the government in Tobruk. There are reports that NOC sent a protest letter to the Egyptian company.
NOC has been neutral in the Libyan war and it also enjoys the support of the international community as well as major trading houses such as Glencore Plc and Vitol group. Last month, the U.N Security Council warned against activities which "could damage the integrity and unity of the Libyan State financial institutions and the National Oil Company."
The oil company that is in Tobruk, led by Nagi Elmagrabi, has been representing Libya in meetings on the international stage amongst which is the OPEC summit. Libya's crude production stands at around 350,000 barrels per day (bpd), the source said, less than a quarter of a 2011 high of 1.6 million bpd.