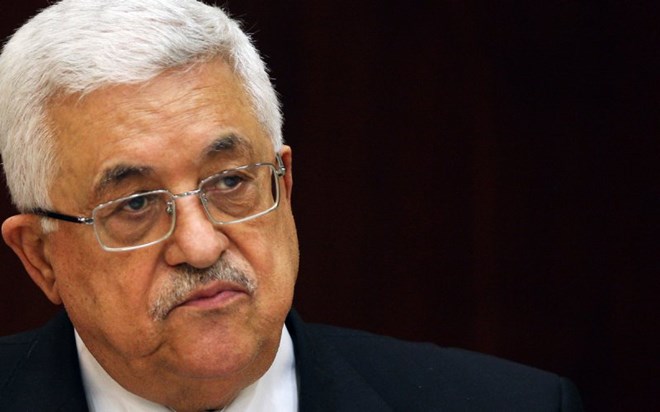 President Mahmoud Abbas of the Palestinian Authority presided over the swearing-in ceremony of three new ministers but the move was not welcomed by Hamas as one of its leaders accuse Abbas of sidelining national consensus in such matters and also forgoing reconciliatory efforts to form a unity government.
The cabinet reshuffle ended Ziad Abu Amr's double role as Deputy Prime Minister and Minister of Culture with Ehab Yasir Bseiso replacing him as Cultural minister. Bseiso used to serve as Ramallah-based Palestinian Authority spokesperson.
Meanwhile the Secretary-General of the cabinet Ali Mahmoud Abdullah Abu Diyak will also serve as the new head of the Justice ministry replacing Saleem Al-Saqqa.
Mahmoud Rashid al-Shaer has been relieved off his duties as the minister of Social Affairs which will now be led by Shawqi al-Aissa but he will continue to serve as the Agricultural minister and the Minister of Prisoners' Affairs.
Contrary to other government set-ups, it is quite common to see cabinet members have more than one ministerial portfolio in Palestine. The latest reshuffle means that the members of cabinet has increased by three in number but senior Hamas leader, Ziad al Zaza, didn't approve of the decision alleging that President Abbas should not "exacerbate divisions by not respecting the participation" of others to the government vowing that "we will not have contacts with them as minister" because they don't recognize their appointments. He added that the reshuffle is "a move which takes the national consensus and Palestinian reconciliation a lot further away."
Zaza's comments are believed to signal that efforts for a unity deal have been further jeopardized as both sides continue accusing each other for the failure to reconcile.