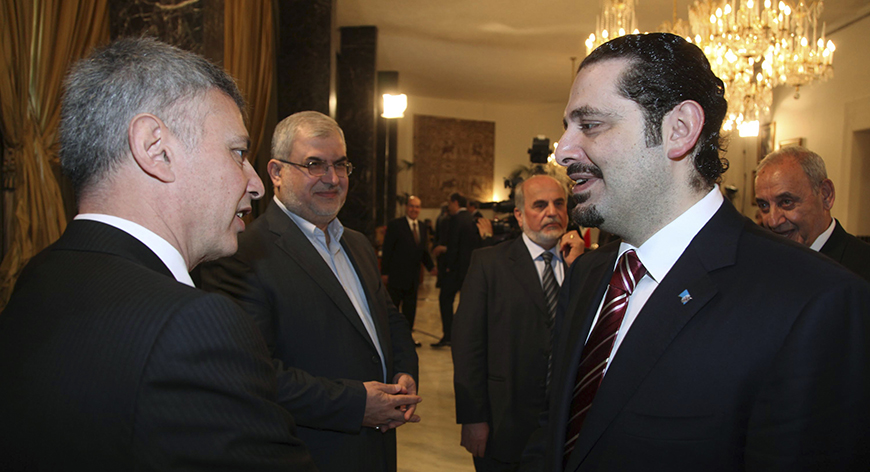 Al-mustaqbal movement, the party of former Prime Minister Saad al-Hariri, stated that efforts to make Member of Parliament Suleiman Franjieh of the Marada Movement president of Lebanon and for Hariri to return as prime minister are ongoing after the two held a telephone discussion on Sunday. Hariri and Franjieh are leaders of their parties but their plans are already being opposed by other political parties.
A statement from Hariri's office said the two leaders "agreed to continue consultations and carry on with the joint efforts that are aimed at electing a president"and also "exchanged points of view on the latest political developments and the ongoing contacts." There have been speculations about Hariri and Franjieh since they met in France in November and the announcement of their plans this month triggered a renewed momentum to end the 18 month long presidency void.
However, the momentum is slowing down as Christian parties such as the Free Patriotic Movement of Michel Aoun alongside the Lebanese Front and Kataeb Party all raised eyebrows over the initiative. Lebanon's president can only be a Maronite Christian according to the constitution, while the prime minister must be a Muslim Sunni and the speaker of parliament a Shia in a bid to guarantee a confessional political balance in the country.
Aoun enjoys the support of Hezbollah and is seen in some quarters as the next president. He heads the Change and reform bloc.
Political rivalries in Lebanon has led to systematic boycotts of parliamentary sessions to elect a president and the functioning of government institutions has been hampered by it while the cabinet continues to argue over the matters that should be prioritized on the agenda forcing Prime Minister Tamam Salam to suspend meetings.