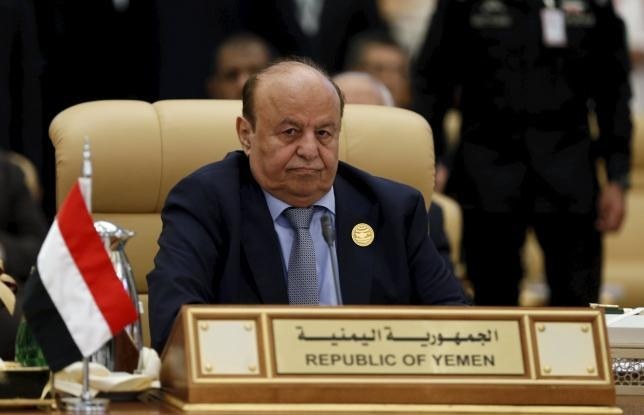 President Hadi wrote to U.N secretary General Ban Ki-moon informing him that he has "notified the leadership of the coalition of our intention to cease fire for a period of seven days starting December 15 until December 21." It will coincide with the period of "consultations"under the auspices of U.N special's envoy Ismail Ould Cheikh Ahmed "and will automatically be renewed upon commitment by the Houthis" the letter stated.
The Houthi Movement has not stated whether it will respect the ceasefire even though it has made a principal condition to attend the talks. Spokesman Mohammed Abdulsalam told Yemen's al-Masirah network in an interview at the beginning of the week that they will not attend the talks if the airstrikes from the coalition forces continue and the blockade not lifted.
Hadi urged the U.N to undertake "practical steps" to ensure that the rebel group respects the ceasefire as he warned that the coalition forces would react accordingly if violated.
The General People's Congress political party will also be present at the talks. It is the party of former president Ali Abdullah Saleh and fights alongside the Houthi Movement but there is no formal coalition between their forces. Its members openly support the Houthis.
The talks are scheduled to last at least for a week but special envoy Ahmed stated that the talks will last "as long as it takes"and it is probably going to be held outside Geneva. The talks are expected to be centered on a permanent ceasefire and withdrawal of the Houthis, broadening access to humanitarian and relief aid, confidence building and a political agreement.
Hadi's government had always insisted that talks with the Houthis will be held after they withdraw from occupied areas.