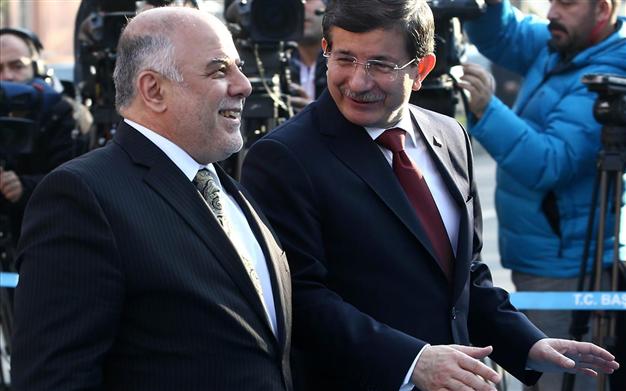 Iraqi Prime Minister Haider al-Abadi during a meeting with German foreign minister Frank-Walter Steinmeier criticized Turkey for not upholding its promise to stop terrorists from entering into Iraq and battling the crucial smuggling of petrol by the Islamic State.
Turkish forces that entered Iraq "without the knowledge or consent of the Iraqi government" between Thursday and Friday were given 48 hours deadline on Sunday to leave Iraqi territory but it seems as if they would not after a letter from Prime Minister Ahmet Davutoglu to his Iraqi counterpart stated that "no further forces will be deployed to Bashiqa until concerns of the Iraqi government are overcome" renewing Ankara's readiness to "deepen its cooperation with Iraq in coordination and consultation" before slamming "those who are disturbed by the cooperation of Turkey and Iraq and who want to end it should not be allowed to attain their goal."
Iraqi government spokesman Saad al-Hadithi warned that a complaint will be filed at the U.N Security Council if there are no positive signs after the deadline.
The ties between Baghdad and Ankara seem to be affected by the deployment of Turkish troops into Bashiqa violating the country's territorial integrity and Abadi hopes that the cordial relations will continue stating that Turkey is a neighboring country "that should be friendly with Iraq" before demanding "more action" from its authorities in order to stop "the pumping of terrorists from Turkey into Syria and into Iraq. Also the stopping of the smuggling of petrol from Syria and Iraq and the financing of Daesh [the Arabic name for IS] in a general sense through this illegal trade."
Turkish military advisers and trainers in the country are not affected because their deployment had been approved by Baghdad.