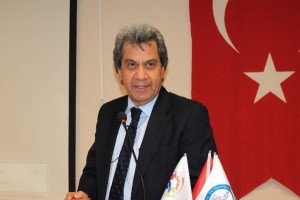 As the transportation agreement between Ankara and Cairo is set to expire in a fortnight, Çetin Nuhoğlu, the head of the Turkey-based International Transporters' Association (UND) has announced that trial test drives will begin this week on new routes through Iran. The agreement with Cairo enables Turkey to transport its goods to the Gulf markets after the war in Iraq and Syria obliged it to search for new routes.
The agreement will expire on April 22 but the announcement was made by Nuhoğlu on Tuesday because there have not been positive developments with regards to the renewal of the deal. Egypt has not made comments about its position on the agreement but expectations are high that it will not renew it. President Erdogan has always criticized his Egyptian homologue as someone who came to power through a coup d'état.
Nuhoğlu said although "Iran is a good alternative," they have always wanted to keep using the Egyptian route but he didn't see any positive step from the Egyptian authorities to renew the deal. He said they want to "actually want to have deals with both Egypt and Iran." President Erdogan was in Teheran on Tuesday.
Turkey is arguing that the renewal of the deal will also be beneficial to the Egyptian economy and companies because it enabled them to reach several European countries by using its southern port of Mersin. The head of UND claimed that many Egyptian companies want to keep the services of Ro-Ro ongoing. Around 6,000 trucks transported goods to Gulf countries via Egypt annually.
The passage through Iran for the Gulf markets will involve three different routes that will lead the trucks to Kuwait, Saudi Arabia, Bahrain, Qatar and the United Arab Emirates.