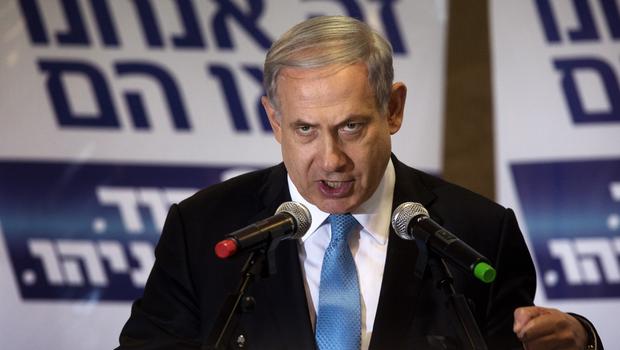 As Benjamin Netanyahu's scheduled March 3 address to a joint session of Congress gets closer, the number of senators expected to be absent is simultaneously increasing. However, the Israeli Prime Minister is defiant that he will be there to talk about the threat a nuclear Iran will pose to the Middle East and Israel in particular. President Obama and Vice President Joe Biden will not be present as tensions between Washington and Tel Aviv over the Iranian nuclear program intensify.
On Monday, Netanyahu said he was determined to go before the members of Congress and the American people to present Israel's view on the nuclear negotiations with Iran because according to him, it is about Israel's existence. "This is not a political issue or a party issue, neither here nor there. This is an existential issue, and I approach it with the fullest responsibility," he said while on the campaign trail for next month's election.
Cory Fritz, a spokesman for Speaker Boehner, said Netanyahu's speech at the congress will let "the American people hear the truth about the threat posed by Iran's nuclear program."
White House lamented that Boehner scheduled Netanyahu's speech without informing the president which is a violation of protocol. The timing of the invitation was also questioned because it will be held just two weeks before Israel's own elections. More than a dozen congressional Democrats plan to skip the speech.
President Obama thinks that the republicans are trying to forge Israel into their partisan politics as he told a press conference on Monday that "U.S.-Israeli relationship is not about a particular party."
Meanwhile Netanyahu acknowledged that there are "essential differences" with the U.S. but ties between the two governments have remained "sound."