The Kingdom of Jordan has opened a landmark power station destined to enable the country meet its growing energy needs and reduce its reliance on imported oil in a bid to achieve a more sustainable energy balance.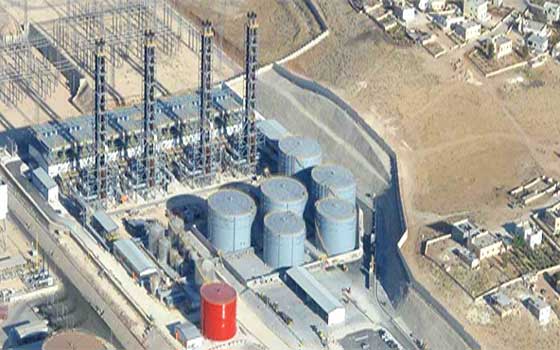 Dubbed "Al Manakher", the new plant, located 15 km east of the Jordanian capital Amman, will enhance the country's power capacities to prevent blackouts at times of peak energy use.
The 240 MW plant has a state-of-the-art technology that makes it able to respond in seconds to changes in demand. This flexibility is critical to the success of Jordan's ambitious energy strategy.
This combined cycle power station includes two gas turbines, two steam boilers, and one steam turbine generator, plus auxiliary facilities.
This 360 million US dollars facility was constructed by consortium consisting of Finnish giant Wärtsilä and Lotte Engineering & Construction of South Korea.
It is the largest trifuel plant in the world as it capable of running on natural gas, heavy fuel oil and light fuel oil. Initially powered by heavy fuel oil, it will switch to natural gas once the infrastructure is in place.
According to some experts, the station tri-fuel capability provides unmatched flexibility which enables Jordan to have a safe, affordable and reliable energy supply as the country's fast growing population, evolving economy and influx of refugees are putting heavy pressure on demand for energy.