State-run Kuwait Oil Company (KOC) is planning to develop new oilfields as part of the government's plan to produce 4 million barrels of oil per day (bpd) by 2020. Several oilfields have been earmarked for development including the Burgan field; the world's second largest oilfield. Kuwait currently produces around 3 million barrels per day.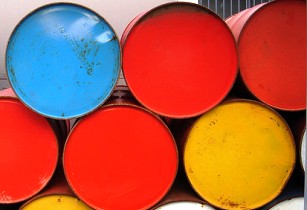 The Chief Executive of KOC, Hashem Hashem said five international major oil companies namely Britain's BP, France's Total , Royal Dutch Shell, ExxonMobil and Chevron have been contacted "to show interest" in enhancing the technical service agreement for the northern Ratqa heavy oilfield. Hashem said they want to conclude the contract before mid-next year.
Service contracts are confined within the limits of Kuwait's constitution which bans foreign firms from oil production in the Gulf OPEC crude exporter. Hashem said the bid will be a direct tender award but the companies will be forced to compete among themselves for the deal. He also gave assurances that the procedures are in accordance with the constitution.
Kuwait will need to produce an additional 650,000 barrels to its production before 2020 if it is to achieve its goal.
However, the developments of the oil fields will be done in stages. Heavy oil will be exploited first before focusing on northern and south-eastern Kuwait. It is the first time KOC will develop such a big heavy oil reservoir and the plan is to produce 60,000 bpd from Ratqa, close to the Iraqi border, by 2018-2019 in the first phase, and then ramp it up to 120,000 bpd by 2025, Hashem said.
One of the major challenges will be political opposition. The parliament will be interested in assuring that the deal was concluded as dictated by the law.