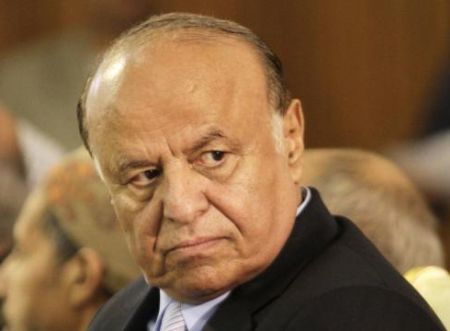 The killing of 14 Yemeni soldiers by the Ansar al Sharia, an affiliate of Al Qaeda in the Arabian Peninsula (AQAP), has shocked and angered authorities. The soldiers were on their way home for a family leave when the incident occurred. Ansar al Sharia said the killings are a reaction to the government's military operations against them. President Abd-Rabbu Mansour Hadi has vowed that the fight against terrorism will continue and the cabinet has urged the parliament to hasten the passing of the amended anti-terrorism law.
The army has dispatched troops and warplanes to search for the killers. Two houses in the town of al-Houta suspected of being a hideout for the militants were bombed.
Photos posted by Ansar al Sharia showed that some of the soldiers were slaughtered prompting the President to say that "this ugly action reflects the psychological and mental problems and deviant ideology that is against religion and the country." Yemen has struggled to control the Ansar al Sharia which is considered to be the one of the most dangerous wings of Al-Qaeda's militant network. It has tried several times to execute international attacks in the past few years.
President Hadi has vowed that Yemen's "battle with the forces of evil, terrorism, treachery, betrayal and sabotage is a fateful one." He added that "the popular and official effort must come together to eradicate this epidemic whose criminal actions have become clear for all to see."
The Deputy Prime Minister and Minister of Telecommunication and Information Technology Ahmad Ubayd Bin Dagher, chaired an emergency meeting geared towards reviewing the security situation and the terrorist activities in the country.
Stability in Yemen is of international concern because the impoverished country borders major international shipping lanes.