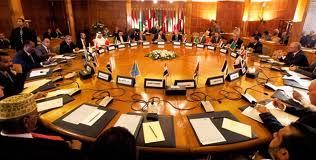 The meeting of the foreign ministers of member states of the Arab League has passed without major incidents despite tensions rising few weeks prior to the meeting. Bahrain, Saudi Arabia and the United Arab Emirates recalled their ambassadors from Qatar due to their diverging views on issues in Egypt and Syria.  The Syrian seat remained vacant during the summit. Delegates at the meeting claimed that there were no signs of tensions during sessions.
Iraq's Foreign Minister Hoshyar Zebari saluted Kuwait's diplomacy in the run-up to the summit which had "no tension whatsoever" and helped to "smoothed relations" between different players in the tournament. The tensions in the Gulf surrounding the members of the Gulf cooperation Council was probably sidelined because the "withdrawal of ambassadors was never mentioned at all."
Arab League Assistant Secretary-General for Political Affairs Fadhel Jawad has said the Arab leaders will hold a special session during the summit in a bid to sort out differences.
North African countries presented at the meeting. Algeria's Foreign Minister Ramtane Lamamra pointed out that "not all issues are discussed in the meeting." He added that certain issues regarding members states "are debated on the sidelines behind the scenes." Minister Salahuddin Mezwar urged his fellow colleagues to engage in discussions aimed at curbing the combat international terrorism.
The leader of Syria's opposition National Coalition, Ahmad Jarba, has been invited to address the Arab summit, but Syria's seat in the Arab League remains vacant although the last annual summit, held in Doha, granted the seat to the opposition. The U.N Security Council was also urged by the summit to bring an end to the conflict which has largely affected Syria for four years. Resolutions during the meeting were also voted with no objections.