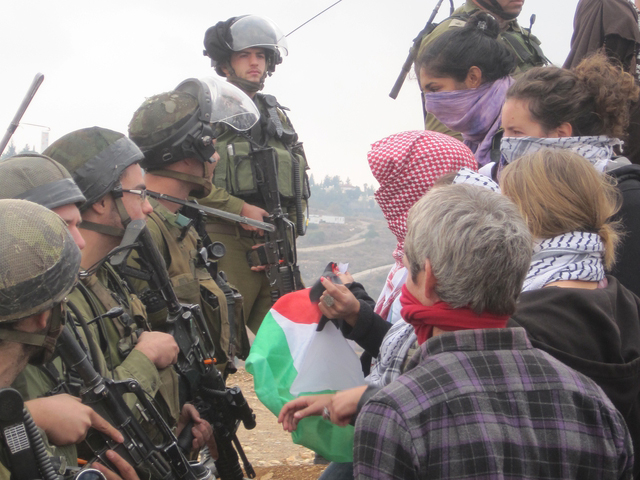 Amnesty International has accused Israeli armed forces of committing serious abuses and violent acts in the occupied West Bank.
In its latest 87-page report which focused on violence in the West Bank, not the Gaza Strip, the human rights watch group accused Israel of allowing its soldiers to act with impunity.
According to UN data, 45 Palestinians were killed in the West Bank between 2011 and 2013, including six children. Amnesty said it had documented the deaths of 25 civilians during this period.
"The report presents a body of evidence that shows a harrowing pattern of unlawful killings and unwarranted injuries of Palestinian civilians by Israeli forces in the West Bank," said Philip Luther, the director of the MENA region at Amnesty International.
Besides the numerous deaths, Amnesty said at least 261 Palestinians, including 67 children, were seriously injured by live ammunition fired by Israeli forces in the West Bank over the past three years.
According to the AI report, more than 8,000 Palestinians were seriously injured by rubber-coated metal bullets since January 2011, while only one Israeli soldier was convicted for causing the death of a Palestinian during this period.
The Israeli army turned down the allegations of the use of excessive force against Palestinians, saying the army had seen a "substantial increase" in Palestinian violence and rock-hurling incidents, which had injured over a hundred Israeli civilians and soldiers.