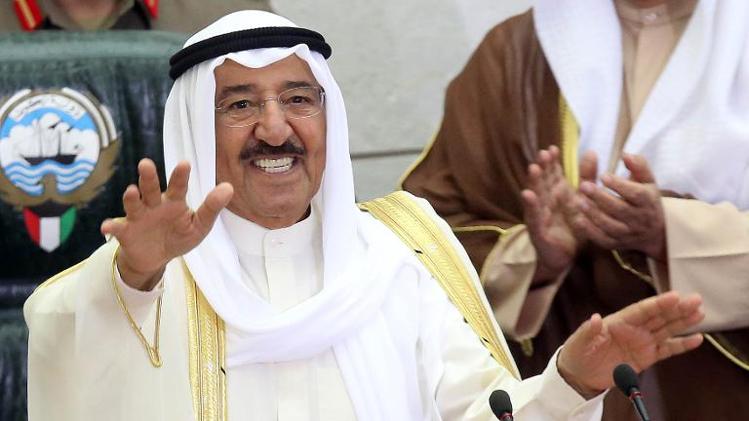 Sources close to Emir Sheikh Sabah al-Ahmad al-Sabah of Kuwait have disclosed that efforts are being made to bridge the relationships between Qatar and the Kingdom of Saudi Arabia. Ties between the two became tense when Morsi was removed from power in a military operation. Supporters of Morsi term it as a military coup d'état while his critics hail the move and claim it was long overdue. Qatar is a strong supporter of the Muslim Brotherhood government while Saudi Arabia has an opposing view.
According to the sources, Emir Sheikh Sabah al-Ahmad al-Sabah tried to reduce the tension between the two parties in a meeting held in Riyadh with King Abdullah of Saudi Arabia and Emir Sheikh Tamim bin Hamid al-Thani of Qatar.
The results of the tripartite Saturday meeting are yet to be disclosed. However, the sources claim that Saudi Arabia is lobbying for other countries in the region especially members of the Gulf Cooperation Council to "condemn the actions of Qatar" in Egypt. Other Gulf monarchies have long been hostile toward the Muslim Brotherhood, fearing that its brand of grass-roots activism and political Islam could undermine their authority.
Riyadh is "very irritated" by Qatar's policy. It was the first country to recognize and offer its support to the interim government set up by the military after the ousting of Morsi.
On the other hand, Qatar has been very supportive of the coalition government med by the Muslim Brotherhood. It had good ties with President Morsi and his departure was a heavy blow to their influence in the strategic North African country.
Despite Qatar and Saudi Arabia's differences in Egypt, they both are strongly opposed to the Damascus regime and the Iranian nuclear program.